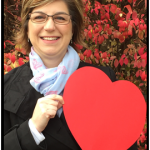 Alicia Wood became our pastor July 1, 2015. She is a recent graduate of Boston University School of Theology. She was our pastoral presence in summer 2014 while our pastor was on study leave. She has one adult daughter.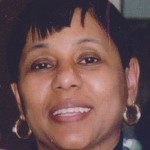 Rachel Kgama became our executive administrator in July 2015. She's been a member of our staff since 2005. A native of Monticello in the Catskills, Rachel attended City College and Cambridge Business School in New York City. She is a retired supervisor from General Motors Acceptance Corp. in Syracuse. She's married and has two adult daughters and one grandchild. Rachel has been an elder in the Lighthouse of Ministries for 10 years. Her hobbies and interests include traveling, movies, especially old black and white movies, books, plants and baking.
Galyn Murphy-Stanley became our outreach coordinator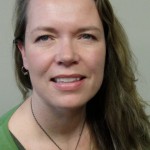 in March 2015. Galyn, a Syracuse native and Nottingham High School graduate, has three degrees from Syracuse University: two bachelor's, one in fine arts and one in education, and a master's in special education. She does case management for the U.S. Department of Labor. Her experience includes being an education fairness advocate with Exceptional Family Resources and a special education teacher in the city school district. She is married to George Stanley Jr., MD, obstetrician-gynecologist at the Syracuse Community Health Center. They have three children: Aydan, 19, a sophomore at Syracuse University; Brynn, 17, a junior at Nottingham High School; and Devin, 14, a freshman at Nottingham. Her hobbies include gardening, volunteering at food pantries and taking a self-defense class with her family.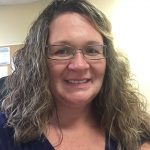 Mary Slack joined our staff as office coordinator in October 2016. She is certified teaching assistant and has spent 20 years loving and educating children. She worked for 12 years for the Dryden Central School District. Currently she also words at St. Matthew's Over the Rainbow Daycare. She has three children and two stepchildren. She's been married to her husband, Dale, since 2012. Besides enjoying time with her family, she loves motorcycle riding especially at charity events.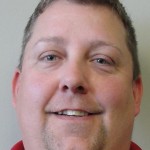 Tim Neiss has been our building superintendent since December 2014. Tim grew up in Rome, N.Y. He's a graduate of Onondaga Community College and Virginia Commonwealth University with a degree in therapeutic recreation. He's worked for Water Safari in Old Forge and has 20 years of experience in apartment maintenance. He most recently worked for Choice Hotels. He has three children and is married to Kristi, who works for Onondaga County. They live in the town of Clay. His interests include sports — fishing, snowmobiling, volleyball and softball.
Aimee deBerjeois, our music director and Senior Choir director, joined the staff in October 2017. Aimee has taught music at Pine Grove Middle School in the East Syracuse Minoa Central School District for 18 years. She's the adviser to the Drama Club and directs two shows each school year. A graduate of Liverpool High School, Aime earned her degree in music education from Ithaca College. Her music career started in high school when she was the accompanist to the choir at St. Margaret's Church in Mattydale. Her husband, Michael, teaches math at Pine Grove. They have two children. Her spare-time activities include taking walks, reading romance novels and playing the piano.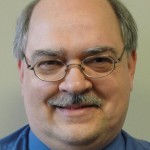 Dennis Triggs, who was our organist for 10 years during the 1970s and 1980s, returned to that position after serving at DeWitt Community Church for 17 years. A native of Syracuse, he studied organ at Syracuse University with David N. Johnson. Dennis has served as accompanist for the Onondaga Community College voice department, organist and pianist for Syracuse Chorale, accompanied a local singing group, The Master's Touch, in two performances at the White House in 2002 and 2004 and has served as sales representative for L.A. Carlson Co., a regional pipe organ builder in the Capital region, conducting organ and church music workshops and recitals on new instruments and dedications.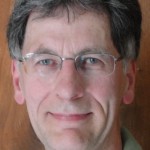 Tom Boll, our media specialist since November 2010, has been a member of the congregation since 1983. He handles the church website, Facebook page, Twitter and Instagram accounts and edits The Chimes, the church newsletter. He is a retired journalist with 32 years' experience in the field. He teaches news literacy and journalism at Onondaga Community College and at the S.I. Newhouse School of Public Communications at Syracuse University. His wife, Carol, is a public affairs writer at Syracuse University and is a member of the Senior Choir. They have three adult children: Bethany, in Singapore; Jonathan, in Boston; and Rachel, in Portland, Oregon.