University Church has a longstanding tradition of an outstanding music program. Currently we have a Senior Choir, Handbell Choir and an Orchestra.
Senior Choir
Our Senior Choir rehearses weekly from 7:30 to 9 p.m. Thursdays and at 10 a.m. on Sundays before our 10:30 a.m. worship service. The Senior Choir sings during services from the second Sunday in September through the second Sunday in June. Contact Music Director Aimee deBerjeois at aimster1977@yahoo.com for information.
No-Fault Orchestra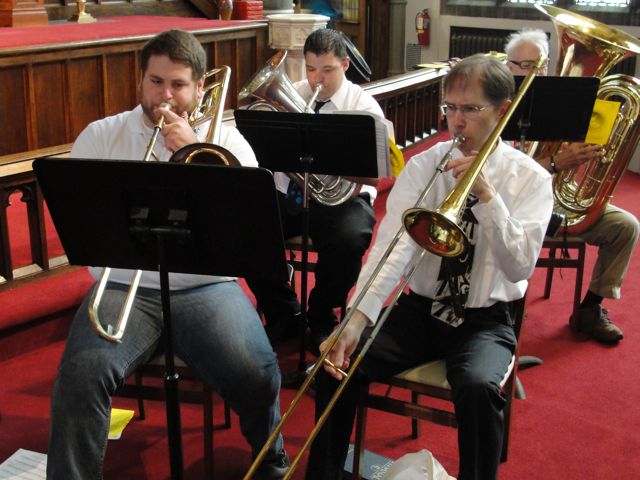 Our No-Fault Orchestra plays at three to four service per calendar year. Members of the orchestra, who come from within and outside the congregation, rehearse after church for an hour on two Sundays and arrive at 9:30 a.m. for a final rehearsal on the Sunday they will play during the service. Generally the orchestra plays the prelude, postlude, all hymns, anthem, offertory and doxology. No auditions are necessary. All skill levels and ages welcome! Contact Tom Boll at tboll@twcny.rr.com for information.
Handbell Choir
Our Handbell Choir rehearses as needed on  Mondays. Contact director Dan Magowan at rmagowan@twcny.rr.com or 315-447-6773 for more information.