12/20/17Our signs give messages of hope, just as Jesus' birth did
Greeting from the last Chimes in 2017!
We have three banners on our church building.
Two are rainbows that say "All Are Welcome" signaling to the LGBTQ community that our church is a safe place.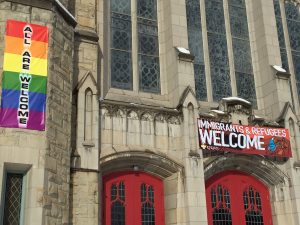 We also have a banner with a very pregnant Mary riding on a donkey, and it reads "Immigrants & Refugees Welcome."
These signs have brought people to our Sunday worship service for a few reasons.
First, they are curious about this congregation given these signs of inclusion.
Second, they come to see what this church has to say about LGBTQ persons, refugees and immigrants.
Many people today are asking, "Where is God in this? Where does Jesus stand on immigration? What does God have to say about human sexuality?" Finally, some people come to see if we truly are open and inclusive.                                                                                                                                                                               God sent angels to be messengers to Mary, Joseph and the shepherds.
The messengers told each of them the good news of Jesus' coming.
Jesus did not come in on a chariot with a crown but came to us as a baby born in a stable.    As an infant, he and his family fled for safety from Herod, making them refugees in Egypt. This child would grow to share the good news to the poor and oppressed. Jesus ate with the outcast. He invited unlikely people to become his disciples.
So, what's in a sign? A sign is nothing without a message of hope. The angels shared messages of hope in the Messiah's birth, the One who would bring us hope, love and peace.
Our banners or signs bring our new friends hope. A hope that God is with the LGBTQ community, immigrants and refugees as God is with the oppressed. Then they step inside, and the congregation they find gives them the inclusive love of Jesus here on the corner of University Avenue and East Genesee Street in Syracuse.
This Christmas season, in all our business, let's not forget the sign that sometimes gets missed in all the purchases and decorating.
Jesus is our sign that Love does always win, because sometimes signs are just the beginning of the message.
Merry Christmas,
— Pastor Alicia
11/29/17Have you had an angel in your life or been one for someone?
Greetings!
Our theme song this season is "Angels Among Us." As I listened to the choir sing it Sunday I thought, do we have angels among us today?
Angels pop up in the Bible many times. The word angel comes from the Greek word aggelos, which means messenger.
Malak is the Hebrew word for messenger. It seems angels appear to people in the Bible at times of uncertainty. Angels either bring clarity or curiosity. Either way, they bring messages from God.
The angels that appeared in Scripture from Jesus' conception to Jesus' first year of life played an important role in Jesus' life.
An angel appeared to Mary to tell her of her baby Jesus. An angel appeared to Joseph to reassure him to follow through with the marriage to Mary. Angels appeared to the shepherds urging them to go see with their own eyes the Savior. Finally, an angel appeared to Joseph warning him to flee to Egypt to keep Jesus safe from Herod.
Do we have angels among us now? Today, they probably appear without wings yet with good advice from God. This is the refrain for our theme song:
I believe there are angels among us
Sent down to us from somewhere up above
They come to you and me in our toughest hours
To show us how to live, to teach us how to give
To guide us with a light of  love
Our prayers connect us to God. How much of our time is spent talking, and how much is listening in prayer?
God has an interesting way of communicating with us. It's possible that God may need to have messengers or angels to get us to finally listen.
I wonder if you have had someone say something or do something in your life that in hindsight was your angel, your messenger from God.
I also wonder if you have ever acted as someone else's angel as they struggled with uncertainty.
Thank you, God, for never giving up on us and startling us with angels' messages exactly when we need them.
May you have a blessed Advent as we wait for the long-expected Jesus.
Peace,
Pastor Alicia
11/8/17'Prayer changes us and we change things.' What will you do?
Greetings!
I know I'm getting a little ahead of myself since Advent is about three weeks away, but I can't help but ask "How Long?"
Today, I'm longing for the Prince of Peace, the infant child of hope, Jesus. I'm waiting im-patiently for Jesus and his peace-filled presence.                                  Do you know that we sent two of our staff people, Tim and Rachel, to Philadelphia last month for a full-day workshop dedicated to preparing churches on how to react if a gunman enters the church? Can you believe a class like this exists!
Currently, Tim and Rachel are working on a plan that we hope to publish by the end of the year. I'm saddened to think that we have to think like this or plan for an event like this.
I pray for peace every day. I pray for peace within myself, those around me and for our world.
In fact, I pray for you to have peace every time I write you an email. I do not have a prewritten signature at the end of my email. I type it every time, on purpose, so that I can pray for you.
I greet you and send you off on Sunday mornings with a prayer, "Peace be with you." I don't say it for something to say. I actually mean it.
Prayer is very important. One of my favorite quotes by Mother Teresa is, "I used to believe that prayer changes things, but now I know that prayer changes us, and we change things."
Prayer has changed me. I recently read an article about Holy anger. I think that is what has changed in me. I will not stay quiet about my prayer for peace on earth any longer.
I plan to advocate for gun safety laws. I have already made three calls today. Prayer has changed me.
I refuse to live in fear. Prayer has changed me.
I will be observant and prepared in all I do but will not believe people are dangerous. I will believe people are good-hearted.
Today, I long for Jesus' arrival. I long for Peace. I pray for you to have peace. I pray for a peace-filled world.
On this day, what are you praying for? What are you willing to do for things to change? Ephesians 6:15: "And put shoes on your feet so that you are ready to spread the good news of peace."
Peace be with you until we meet again,
–Pastor Alicia
10/11/17 God created us for action and love in these trying times
Greetings!
I come to you wondering what is going on in our country. Another week and another mass shooting.
I'm not sure how to wrap my brain around the loss of life and the fear that come in the days and months after such an unexpected act of hate.
I just can't accept that this is our "new normal." I cannot accept this is the best we can do.    As Christians, what would Jesus want us to do? Jesus is our Prince of Peace. How can we be peace-filled? How can we be an example of peace?
Jesus is our master teacher. He continues to try to teach us to love our neighbor. How are we loving others as ourselves?
We were not designed for fear but for love. God created us to be loved and to love one another. As our country spirals in chaos let us remain with our eyes laser focused on Jesus and Jesus' teachings.
This may play out for us through prayer. It may include making calls to our government representatives on local, state and federal levels.
This may play out for us in writing resolutions to present at our next Annual Conference so that our church may take a stand on gun violence.
This may play out for us by speaking only with love when we interact with others.
However this plays out, stay focused on peace and love.
Sometimes it's hard to remain hopeful. Yet, hope may be all we have, to stay focused on the good in the world, the good in humanity.
"And who knows but that you have come to your royal position for such a time as this?" (Esther 4:14 NIV)
We were made for a time such as this. We have voices in our democracy and in our church. We were made to share love. To stand firm for justice. To strive for peace not only in our city, church or country but in our world.
As I lament, I stay in the hope that through God's love for us, humanity will not let hate have the last word. We were made for a time such as this. Let us not forget what, when and why we were created … for love in action.
Love and Peace to you,
— Pastor Alicia
9/20/17 In thinking about sanctuary, remember: We all need one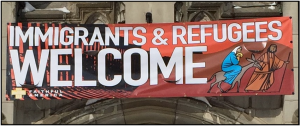 Greetings!
I'm so excited to say we have many fruitful things happening at University UMC!
Sunday School has started back up.
We are filling flood buckets for our neighbors devastated by the hurricanes in the Southeastern U.S.
Our Outreach Program continues to touch more individuals and families through warm clothes, fresh produce and diapers, in addition to our regular food pantry.
The one that has touched my heart the most is the congregational vote Sunday to become a Sanctuary Support Church with a coalition of interfaith congregations in Syracuse.
The word sanctuary means: a consecrated or sacred place and a place of refuge and protection. It is so beautiful that UUMC has and will fulfill this definition.
The building and congregation have been a sanctuary for folks to worship no matter their country of origin, social status or sexual orientation.
UUMC has been a safe place with a welcoming congregation for countless people throughout the years.
UUMC has been a sanctuary for folks we meet through our Outreach Program.
I have seen tears of comfort and joy throughout the year as folks feel as though no one cares for them and then they are met with a warm response at UUMC.
Now UUMC will mean sanctuary in a new way. It will mean folks seeking help in safely traveling to the doctor, school or the grocery store and so much more will find it in the face of a member of UUMC.
We are not sure of all the details in which members of UUMC will positively affect or provide sanctuary to undocumented people as we support our partner churches. We will learn more in the coming months.
As I began to think about sanctuary I asked myself, "Where do I find sanctuary?"
This is a question Terry Hershey asked us in April.
Maybe this is a question you can ask of yourself once again. "Where do you find sanctuary?" Where is your sacred place or place of refuge?
Could it be your favorite chair or somewhere you hike? Do you find sanctuary in a book or in a good conversation?
Wherever you find your sanctuary, the next time you experience it, please say a prayer for our neighbors who are undocumented and/or affected by Deferred Action for Childhood Arrivals (DACA).
In the end, we all need a sanctuary.
Psalm 16:1: "Keep me safe, O God, for I have come to you for refuge."
Peace,
— Pastor Alicia
8/30/17 God faithfully stays with us as we go through transitions
Greetings!
As the days become cooler and so beautiful, I can't help but think about autumn. I love autumn. I love the cold breeze, the warm days and cool nights. I love the leaves and weather changing.
Last week I sold the house I have owned for six years. It was a cute little house that was just right for my daughter and me to start fresh. She started high school and now college while living in that house. I started seminary and a second career. It was time for me to transition to the next stage and house in my life.
So, the same day I sold my cute little house I bought a "new to me" house in the city of Syracuse. I wanted to live where I am in ministry. This has already shifted my life. I run into folks from church and the neighborhood every time I am out!
Now that I have told you the good stuff, I'll share with you the part that I struggle with. I love change.
I don't love the in-between time of change. I don't love the packing, moving and putting away all my things. I don't love the realization that I have a lot of stuff I don't need! I don't love knowing that my body tires more quickly than it once did. We all change or are made to change because things around us change. Some of us like it, and some of us fight it tooth and nail. However, as we deal with change one thing is for sure, God keeps promises.
Autumn is a special time of year. I love the way the leaves turn several shades of yellow, orange and red. Each year they are different. I know there is a scientific reason for the same tree's leaves to turn different colors, but it is also a wonderful metaphor for our steadfast God.
As we twist and turn and change we are reminded that God promised to make all things new like the leaves and each of us. Yet, God also promised to remain faithful just like the tree.
Transitions are challenging. Sometimes it takes getting rid of things in our lives we don't need any more, moving things around a little or rearranging our priorities. God is faithfully with us each step of the way. As we are made new, God is keeping promises!
Peace be with you,
— Pastor Alicia
8/2/17 Loving our neighbors is a very difficult task
Greetings!
As I gather my thoughts for this article, I can't help but think of all the exciting and new things happening at University UMC! It's hard to select one thing to talk with you about.
Hard…that's an interesting word. We have been working hard this year at UUMC. We have even been working hard this summer!
Some say, work hard, play hard. We have been playing hard this summer as well. (Or at least I have.) What about rest hard? We do need to work hard, play hard and make sure to take time to rest. What have you done lately to rest? We even need to make sure we feel the hard feelings and talk about them.
It's hard to be frustrated, angry, hurt or grieving, but it's important to feel and acknowledge our feelings.
God is always ready to hear all about your feelings.
It's especially hard to be a Christian.
I'm sure if we asked 100 people what it means to be a Christian we would get 100 different answers.
Here's the hard truth for me: "Love God with all your heart, soul and mind, AND love your neighbor as yourself."
Loving God may seem easy at first, but then something happens in our life that just doesn't make sense like we lose our job or physical abilities, or a child dies or is hungry or abused (to name a few).                          Then, we have some hard/harsh questions for God.
Of course, God can handle our hard questions. God loves us and is with us through it all.  Love our neighbors as ourselves is poetic. Put into action is hard.
How often do we realize we were not the Good Samaritan but the one who walked by the man in need of treatment and health care?
How often do we judge someone by appearances instead of facts?
This fall, I'm hoping that the entire congregation and city of Syracuse will read the book "America's Original Sin: Racism, White Privilege and the Bridge to a New America."
It's going to be hard.
My hope is that we can begin to have the hard conversations about race and white privilege.
To truly love our neighbors as ourselves we need to know more about our neighbors and more about ourselves.
I believe this book will be a good starting place.
I'm grateful our neighbors in ACTS will be reading and having the hard conversations along with us.
Let's continue to do the hard things in life together. God is with us, always.
Peace,
— Pastor Alicia
6/28/17 Be aware of our blessings this summer and write a prayer
Greetings!
Summer is such a blessed time of year.
Many of us find rest and renewal of spirit in the warmth, travel, visiting with out-of-town family and friends and the rainbows.
The worship series "Bless to Me" is a wonderful fit for summer. Inspired by Beth A. Richardson and Celtic blessings, it gives us a chance to notice and acknowledge the blessings in our ordinary lives.
Each week of the series stands alone so, whether we are traveling or home for worship we may live into the practice of gratitude.
All our lives are filled with blessings. It's up to us to give thanks to God for all the ordinary blessings of life.
Many of us spend time in nature during the summer. God's creation has so many blessings from bodies of water, forests, sunrises and sunsets.
One of my favorite things is waking up before others, carrying my coffee quietly to the edge of the lake and then sitting to take in the sounds and sights of the open sky and water of creation. Bless to me the quiet, coffee and lakeside.
The decision to follow the spiritual practice of noticing the blessings changed my life about 14 years ago.
When my husband died 12 years ago this August, many asked me how I could accept that he had died.
Some asked me how I could "handle" his unexpected death. Everyone handles things in their own way.
For me, I turned to the blessings of our lives together. We were blessed with a daughter, a home, a loving relationship, with laughter.
Therefore, I was so blessed to have had him in my life for 10 years.
What are some of the things that you would call blessings in your life? When is your time with God?
What are your God moments of summer that you are unable to experience in other seasons of the year?
This July (and beyond) let's look at the blessings in our lives and write a Blessing Prayer.
Peace,
— Pastor Alicia
P.S. Our August worship series will follow the Bible stories featured in our stained-glass windows of the sanctuary.
5/24/17Jesus is with us as we adjust to awkwardness of change
Greetings!
Do you remember the store Switz's? It was a store in North Syracuse.
When I was growing up it was a very popular store that had just about anything you might want to buy. I remember hearing the same conversation over and over.
"Where do you think, I could find… (fill in the blank)?" The other person responded, "I would try Switz's first." Most of the time Switz's had the item!
Then Switz's moved their location. It was just one block from its original location but much bigger. Within five or 10 years the store closed. I don't really know why. I could guess, but now Switz's is gone. The store that had everything is gone.
Then, we can reminisce about the Hotel Syracuse. Wow! Did it have its glory days! I think through several periods of time we could say the Hotel Syracuse was the place to be!
When I was growing up I heard about the legendary New Year's Eve parties at the Hotel Syracuse.
By the time I was old enough to attend, the hotel had declined and then closed.
I find it lovely that it has now emerged into something new and grand again. Much of it is restored to what was, but much of it is changed to fit the style and tastes of today.
Oops. I said it. Change. The word that many of us wish would be banned like the word "moist." The problem is, even if we banned the word, change would still happen. I find that even when we don't want things to change, they do. Some things are out of our control.
For example, three years ago I didn't need or wear glasses. Now I have progressed to bi-focals. Change happens.
As we have been exploring the theme "Emerge!" I have realized that the idea of emerging sounds awesome.
I think of the beautiful butterfly that emerges out of the cocoon and flies away majestically. Even though it sounds awesome, it takes a lot of work.
Many times, it means admitting we need to shift our beliefs around the change, whether we want to or not.
I must get used to shopping at another store or amazon.com. I had to get used to the idea that I needed glasses and needed to wear them.
Sometimes it means letting go of a belief or habit. I had to get over the belief that "wearing glasses meant I was aging." (I know it's silly.)
Finally, change includes trust in God's continuous presence.                                       Even though change is a lot of work, Jesus taught change. He spoke of the change in the way the poor were valued and treated.                               He spoke of the importance of kindness to people who were different from his hearers.        Given this, we can trust that Jesus is with us in the awkward newness of our change.
Many times, our change works out like the Hotel Syracuse. Many things are restored or kept the same while others are changed to fit the style of who we are today.
No matter what the change, God is with us as we emerge into something new!
Peace be with you,
— Pastor Alicia
5/3/17Driven by hope, we're ready to 'Emerge' into something new
Greetings!
The last week has been full of emotion and prayer.
Our worship theme, the season of Eastertide, "Emerge," has spoken in a way that I never could have imagined. As a congregation, we are on the cusp of something new, something exciting and new, something beautiful and loving.
In March, we had a "secret worshipper." This is a consultant who comes to worship and then gives feedback on his or her experience.
Our secret worshipper had mostly good things to say. There is always room for improvement. The thing that struck me that the consultant said was, "It is clear the congregation and worship experience is all about inclusion."
He went on to say inclusive of race, culture, socioeconomic status, ability and the LGBTQ community. (to name a few)
I believe that when a congregation is actively including and even integrating all of God's children in a faith-filled and loving way, they are on the cusp of something exciting and new!
I bring this to you because the validity of an election of a bishop in the Western Jurisdiction of the United Methodist Church was questioned and brought to the Judicial Council last week.
The validity was questioned because the new bishop, Karen Oliveto, is in a same-gender marriage. Bishop Oliveto was interviewed along with others involved in the election process.
In the end, the Judicial Council ruled that the Book of Discipline does not allow for a bishop to be in a same-gender marriage.
This was somewhat expected, but it once again hurt many in the LGBTQ community and made them feel as though they are not fully included in the United Methodist Church.
So, this has been a week full of emotion and prayer. We gathered together three times to pray, and many individuals prayed hour by hour from Tuesday to Friday.
As a reconciling congregation, our congregation is beyond sad and would like to make a statement about this decision.
We are ready to Emerge into the next stage in our lifecycle. We are ready to Emerge into the community, making it known that we are a congregation that is "all about inclusion."
I am proud of this loving congregation, which is ready to Emerge into something new, driven only by compassion, hope, faith and love of God.
I hear often when talking with members of the congregation that their focus in life and faith is on the Greatest Commandment: "Love God with all your heart and love your neighbor as yourself."
Always remember: You are a child of God!
Peace,
— Pastor Alicia
4/5/17Being in a 'tomb' is part of life, but Jesus is with us
Greetings,
As we approach Holy Week and Easter I can't help but think about the tomb.      Believe it or not, even with my happy-go-lucky, glass half-full (even overflowing) outlook, I sometimes find myself in a tomb.      I'm not saying being in a metaphorical tomb is good or bad. I'm just saying it is a part of life.
Sometimes my tomb has to do with needing some time alone as a part of self-care or spiritual renewal.
Sometimes my tomb is a time of prayer and reflection about a life or the world's situation.
Sometimes it's full of darkness, sadness, frustration or self doubt.
Sometimes I enjoy spending time in the solitude of the tomb, and sometimes it feels like a prison.
What I know for sure is that the time in the tomb changes me.
Even in the dark times, I feel as though with God by my side, I will not remain in the tomb forever. I will emerge a different person.
This Lenten Season we have been reflecting on the things we need to let go of inside ourselves as we seek justice.
Seeking justice is hard and long work. In doing the work, we can be changed.
It is OK to feel our feelings as long as we recognize we are not alone in seeking justice.
Jesus was all about justice, but he did not do it alone. He prayed to God often and gathered with his disciples and other people.
We can rely on Jesus. Jesus shows us the way forward. He shows us how to live. He tells us how to pray. He gives us eternal hope.
On Easter we are reminded that the tomb is empty, Jesus is resurrected and is made new!
In knowing and trusting Jesus Christ we can be made new! Whether this Lenten season has been one of spiritual renewal, reflection or darkness, know that Jesus has been and will be with you until you are ready to exit the tomb changed.
April 8 and 9, Terry Hershey will be our guest speaker sharing his gifts of finding sanctuary in  our lives. It will be a wonderful start to our Holy Week.
Please join us Palm Sunday weekend and for the events of Holy Week, including an Easter Eve Service, April 15, around tables in Pettengill Center (Holy Communion will be served), and on Easter morning when we remember the tomb is empty. Christ has risen!
May we live our lives full of hope, compassion and God's love.
Peace,
— Pastor Alicia
3/15/17Donate online, a new service, welcome team and justice
Lent is a time of reflection and renewed hope in the resurrected Jesus.
Let's take a moment to reflect on some updates from the "Town Hall" Potluck Meeting we had on February 26 after worship and then reflect on our Lenten journey as we look toward Easter.
Our "Town Hall" included the announcement of our church now accepting credit card and online donations.
During worship we are able to receive credit card donations via a QR code or by inviting people to go to our website to donate.
When one goes to our uumcsyracuse.org website they will be able to not only find out many things about our worship, music program and outreach but will also be able to give a donation and on Sundays watch our worship service via Live Stream at 11 a.m.
Our worship services and sermons are also logged on our website in audio form.
In addition, we announced the start of a second worship service around January 2018. This worship service will not be held on Sunday. We have learned that 30 percent of residents of Syracuse work on Sundays. We would like to be able to offer another day of the week to worship and praise God in Syracuse.
If you would like to help in getting the second worship service started, please email me! (pastoraliciawood@gmail.com) We are happy to have many involved in this adventure.
We have officially launched a new Welcome Team. The Welcome Team works to greet and connect with visitors of our Sunday worship service.
Our dream is to have about eight people each worship service sitting in different places within the congregation who connect with visitors. We are looking for new team members.
If you would like to join the Welcome Team, please email Barbara Fought at bcfought@syr.edu.
Finally, the congregation present voted to sign the Charter for Compassion. The Charter for Compassion was a passion of Jim Wiggins. He introduced it to me the summer of 2015. The Charter for Compassion seems like an obvious thing for a church to sign and yet a challenge to live out.
I am proud, honored, blessed to say our community is ready to live by the Charter of Compassion.
On March 26, as a part of worship we will each be able to sign a poster-size Charter for Compassion. The formal document will be signed at     CharterforCompassion.org.
This Lenten journey we are focusing on the Amos text "Let Justice Roll Down Like Waters." We acknowledge in Lent we need to let go of prejudices or beliefs that do not seek justice for all people.
Last Sunday we sang the song "How Long." This lament seems to say it all. Christians have talked about justice for thousands of years. Some of us have lived our lives striving to do justice in work and faith. Yet we still have work to do.
At the end of this Lenten journey we are reminded of the eternal hope in the resurrected Christ, who gives us hope on our journey of seeking justice even in the darkest of days.
Peace,
— Pastor Alicia
2/22/17 2016 numbers show positive trend; adventures lie ahead
Greetings!
One of the hallmarks of Methodists is the methodical way in which we do just about anything. Therefore, each February we are to submit statistical data about our local church to our Upper New York Annual Conference.
I'm happy to report some of the really exciting and positive ways in which University UMC is growing and continuing to share God's love with our neighbors. Here are some of the highlights.
In 2016, we welcomed three adults and three children in the Christian family through baptism.
Our food pantry has almost doubled, from 2015 to 2016, in the number of meals given through the CNY Food Bank and the grocery rescue program. We have doubled the number of small group book and Bible studies. I'm grateful to the people who volunteer to lead our groups! In addition to 28 of our former James Street UMC brothers and sisters joining UUMC, 27 additional people publicly proclaimed their faith and became members of our church, which included four confirmation students.
It is humbling to be a part of the movement of the Holy Spirit at work at the corner of East Genesee and University Avenue in Syracuse. I'm grateful to all of you for your faithfulness, hospitality and prayer as we move and grow in numbers and in faith.
Please join us for what we're calling a "Town Hall" Potluck on February 26 after worship. If you are able, please bring a dish to pass. We have a few new adventures to share. I'm hoping to have a lively conversation about our future as we move forward into 2017.
Peace,
— Pastor Alicia
2/1/17 This month you'll have several chances to walk in prayer
Greetings!
You may or may not know that I am not a morning person.
Each week, very early on Wednesday morning, eight or nine of us gather at one of the six United Methodist churches in Syracuse.
You may ask, "Why are you leaving your house at 6:30 a.m. on Wednesdays when you are not a morning person?!"
My answer is prayer. Wednesday morning has become a day of renewal through the act of praying together. I have made it through this time of frustration and uncertainty because of prayer. Prayer grounds me and gives acknowledgement and motivation.
Each week the pastors take turns hosting our prayer time. Each week our prayer time is different.
Last week at St. Paul's, Pastor Jee Hae gave us a slip of paper with a Bible verse from Jeremiah. Then we were asked to read the Scripture three times, pray for ourselves and then pray for the people of the church.
We were asked to walk around the sanctuary and the building to pray for those who enter.
We were encouraged to touch objects within the church as we prayed. It was quite moving and Spirit-filled.
I even stood at the window and prayed for those yet to come.
On February 12, immediately after worship, we will take a prayer walk around the UUMC building. We will walk all through the church, including the sanctuary, pantry and rental space.
My prayer is that this becomes Spirit-filled for all of us. I hope that we pray for those yet to come to our worship and pantry and our next renters.
The week of February 13-17 we will host a prayer walk each morning from 7 to 9 a.m. on the first floor.
Folks who come to pray will not only have a chance to pray but also get to walk a set measured "path."
I know prayer walks are not new to this congregation. So I hope you will join us on our prayer walks in February.
Prayer is essential to our peace of mind and our renewal. I have even found this at 7 a.m. on Wednesdays!
Peace,
— Pastor Alicia
1/11/17 Let's examine and consider signing Charter for Compassion
How would your life be different if you lived your life acting with compassion first?
How would the world change if all humankind lived lives of compassion?
Karen Armstrong has this lovely dream. She wrote the book "Twelve Steps to a Compassionate Life."
Later, she won the TED Talk Prize for her presentation about living a compassionate life. Winners of the TED Talk Prize get to dream big.
Armstrong said she would like to create a Charter for Compassion that communities around the world could sign representing their call to live a life full of compassion.
I will attach the links to the Charter for Compassion and the video of Armstrong's TED Talk. I'm excited to say that our very own Dr. Jim Wiggins, along with Dr. William Pollard, brought the Charter for Compassion to the governmental bodies within Central New York.
It took six years, but Onondaga County and the City of Syracuse became the first communities in New York State to sign the Charter for Compassion.
The Compassionate CNY Team worked diligently to make this happen.  I will attach the article with more information along with all the team's names listed.
I'm sharing all of this with you because I would like University UMC, as a congregation, to agree to two things:
First, sign the Charter for Compassion.
Second, live out our lives both individually and in community acting on compassion first.
I believe, as the charter declares, "a compassionate world is a peaceful world."
Each of us lives our lives wondering what we can do to make a difference.  This is it!
Living full of compassion will affect you and those around you. This will affect the people around them and on and on.
All of the world's largest religions teach compassion.
Please join me at the next congregational meeting, this winter, to decide upon signing the Charter for Compassion as a congregation.
For me, this will be the first step in living out our lives acting with compassion first.
Peace,
— Pastor Alicia
https://www.charterforcompassion.org/
http://www.syracuse.com/opinion/index.ssf/2016/11/help_make_central_new_york_a_compassionate_community_your_letters.html
12/7/16 2016 was a year of growth, but much work is left to be done
Greetings!
We have had a very busy and exciting year! This year we have seen growth in worship attendance, membership and Outreach Ministries.
In worship we have worked to incorporate worship series with a common theme to share God's word such as "Home," "Gifts of the Dark Wood," the Phoenix Affirmations and currently "The Redemption of Scrooge."
Most of these themes are inspired by books by the same name, if you would like to know more.
Our Music Ministry continues to "wow" us in worship each week.
Our Outreach Ministries have reached new people in a variety of ways.
Month after month we see record numbers receiving meals through our Pantry and Friday Community.
Outreach has been intentional about networking and working together with organizations throughout Syracuse such as Visions for Change and the Diaper Bank.
Our ministry with children got a boost this year as we brought back Vacation Bible School in August. This excited the children and families to attend Sunday School in the fall.
It also energized new Sunday School teachers and new Sunday School helpers.
We sent seven children to Camp Casowasco this past summer.
Our meeting in early May that included many of the leaders of the church set this year on a course of action, growth and faithfulness. We will have another meeting early spring 2017 to keep the momentum going.
The second half of the year we embraced our Brothers and Sisters from the former James Street UMC into the family of UUMC. Our congregation has been blessed to have them become such a vibrant part of the ministry.
Our challenge this year is to quickly rent the office space on the second and third floors of the building and to see donations increase proportionally to our attendance and outreach ministries.
I have no doubt with God's help this will happen, but we must name challenges as well as celebrations.
The year is not yet complete. We still have the Senior Choir's Special Music Program on December 11 during worship at 11 a.m.
We have a Church Conference on December 11 at 12:15 p.m. to approve and support a candidate of ministry from our congregation.
On December 18 during worship we will bring in Christmas by donating warm coats at 11 a.m.  After worship we'll have a small lunch and wrap Christmas gifts together that will be given out to everyone who attends the Community Breakfast on Christmas morning (Christmas is a fourth Sunday, our usually breakfast Sunday).
Finally, we will go Christmas caroling to some of our members who are unable to make worship on Sundays.
We have our upcoming Annual Christmas Dinner and Christmas Eve Pageant.
Christmas morning we'll have breakfast at 9 a.m., then worship at 9:30 in Fellowship Hall. There will be no worship at 11 a.m. on December 25.
We have so many reasons to be grateful. Yet we have so much work to do.
As we grow we need to be intentional about getting to know one another. So please join us in a small group study or other fun activities offered.
We have much to do outside of our church as well. We are called to be the voice of the oppressed. We will be working on ways to continue to connect in and outside of our church building.
Thank you for all you have done to support University UMC! Your love and faithfulness shine  through!
Thank you for all the prayers you have said for me. I have felt them, and I continue to need them.
I look forward to another year together working to share God's Love throughout our beloved city of Syracuse!
Peace be with you until we meet again,
— Pastor Alicia
11/16/16 Regardless of political outcome, our task remains the same
Greetings!
I write to you after a week full of many emotions. I hope you are well.
Hope. A word I was praying would become part of my vocabulary again.
This election has made me pray more than ever before. The words that have bubbled up in my prayers are "remember, you are a Christian first." We are Christians first.
Being a Christian, a Christ follower, must affect every other aspect of our lives.
Therefore, as a Christian I know no matter what happens in politics our mission, our task, remains the same: "You shall love the Lord your God with all your heart, and with all your soul, and with all your mind. This is the greatest and first commandment. And the second is like it: you shall love your neighbor as yourself." This is written in not only in Matthew 22:37-39 but also in Mark 12:30-31 and Luke 10:27. How do we love our neighbor? We can find this answer in Matthew 25:35-36: "For I was hungry and you gave me food, I was thirsty and you gave me something to drink, I was a stranger and you welcomed me, I was naked and you gave me clothing, I was sick and you took care of me, I was in prison and you visited me."
If this is our "to-do list" as Christians, we have work to do! This work has always been the same and remains the same. I look forward to working with all of you on this Christian mission.
Quite honestly, I'm hoping that we as a congregation get more involved in ACTS and InterFaith Works and other organizations that are working toward a common goal that aligns with Matthew 25. When people come together, more things get done.
Hope. I shared this on Sunday, but I will share it again.
I have found hope again in the fire that burns in people's hearts and souls who work together in community.
I saw hope Friday as I attended the ribbon cutting of the three newest Tiny Homes for homeless veterans.
I saw hope, with tears in my eyes, as the group that marched from the Onondaga Nation to Clinton Square, some 6½ miles, stretched four city blocks to "Stand with Standing Rock."
I experienced the hope of young adults as I sat with the Connections group Saturday evening and learned of their hope for this country and world.
I know of hope because not only did God gift us Jesus, who gave us a new covenant of life, the Holy Spirit came to live and dwell among us.
Our church community is gearing up for an Advent full of activities that will get us thinking as we await the Holy birth of Jesus, our Redeemer.
This Advent we will wrestle with an ancient and current reality: the gap between the rich and the poor. We will look at this issue through the book and worship series "The Redemption of Scrooge."
I do believe in hope, love, joy and peace. When we hold these in our hearts, we are keeping the mission of Christ alive.
As we move forward as Christians first, we will need to keep these alive in our hearts as we work together and share God's love with all people, most especially our brothers and sisters Jesus named as "the least of these."
Peace be with you until we meet again,
— Pastor Alicia
10/26/16 All-Saints' Day: a meaningful celebration of loved ones' lives
Greetings,
I was listening to a podcast last week as I traveled to Cedar Point on my vacation about how the church marks the moments of individual and families' lives.
As part of being a pastor I both dread and am humbled and honored by officiating funerals and memorial services.
Funerals and memorial services mark the moment of the individual who has passed, but they also mark the moment within the life of the family.
For example, when my grandmother died someone loudly announced at the memorial service my mother was now the matriarch of the family.
My mom was really struck by this announcement because it marked the moment of a new role formed for her in her life.  Another example from my own history comes from my aunt passing away unexpectedly.
As the first Christmas without her came, each of her five children took one task that their mom had done before to make the holiday special.
As they sat around the table at Christmas dinner they realized their mom had taught each of them something different so that not one person could do everything that she had done but each could do one or two things.
They needed each other in a new way. They were amazed at the legacy their mom (my aunt) had left them beyond her life. When a loved one dies, life for the living changes. Things shift. New roles emerge. New duties emerge. Those who are left are called to learn what life is without the person who is gone. A "new normal" shapes.
This October as a part of our Stewardship Campaign we are exploring the treasures in our lives.
Many would think treasure is a chest full of gold coins, but we are noticing the treasures we have as ministries we have on our hearts, our time, our prayer and our talents.
In preparation for All Saints' Day, yet still in the mindset of this campaign, I remembered one of my favorite songs from a few years back, "Time Well Wasted" by Brad Paisley.
This song talks about how when you spend time with your loved ones it is time well wasted, even when you don't get to complete your "to-do" list.
November 6 is All Saints' Day at UUMC. I love this tradition within the United Methodist Church. We honor all our loved ones who have passed in the last calendar year.
We also take a moment to honor all those who have passed whom we have loved. The family and friends in our memories.
I feel marking the moment in life changes is essential for healing and spiritual growth.
I'm so honored our church takes part in a meaningful celebration of life each November.
As names are turned in for All Saints' Day and we move toward November 6, I will keep the names of those who have passed this year and their families in my prayers.
     Peace be with you until we meet again,
        — Pastor Alicia
9/28/16 Let's start a routine of study, prayer, reflection and kindness
Greetings!
As fall arrives we all seem to have the desire to get into a routine.   Here at UUMC we have started the routine of Sunday School and Adult Classes getting reconnected. We have been busy planning our fall worship schedule and themes.
As I look to October, I see the opportunity to settle into new commitments of prayer, reflection and service.
This first Sunday in October we will celebrate World Communion Sunday, which came out of the Christian Ecumenical Movement of the 20th century.
As Christians, we don't all agree on the doctrine on Holy Communion or even the way in which Holy Communion is served, but we have decided to agree that we all have Holy Communion in common as a part of the body of Christ.
What a great way to start the fall routine. We are reminded of the similarities of the Christian faith. We are encouraged as a group to reflect on the body of Christ in the world.
My prayer is that this World Communion Sunday creates a movement for all Christians that is full of love, hope and service in God's precious world.
At UUMC we will honor cultures around the world through sight and sound, through dress and language. We invite you to come to church dressed in clothing that represents a culture from around the world. We will pray in several languages during the Lord's Prayer.
After that services ends, the Church Fair will give each of us the chance to learn about the ministries offered at UUMC. We invite everyone after worship to attend the Church Fair to find something they would like to add to their fall routine by serving our community. UUMC offers opportunities that happen once a year, once a month and once a week.
You wouldn't think that our October Stewardship Campaign would offer us ways to get into a routine, but it will. This is what has gotten me thinking about routines!
During the Stewardship Campaign we will discuss ways in which we choose to spend our prayer time, our time and energy, our gifts and talents and our donations toward ministries.
This is done through the Bible verse from Matthew 6: 21 "Where your treasure is, there your heart will be also."
We have decided to keep a tally of our acts of kindness. This is yet another way we can get into a routine of taking a moment or two to be kind to another above and beyond our usual routine.
Acts of kindness give us a chance to see God's face in another AND for another to see God's face in our kindness.
In October, we will be asking for a tally of the Acts of Kindness in our congregation to both celebrate kindness and to set in motion a conscious routine of kindness.
I'm ready to start a new routine this fall. The idea of a new routine that brings me closer to God through prayer, study, reflection, devotion and service sounds, well, just divine.  
Peace be with you,
— Pastor Alicia     On a side note, thank you for all your prayers as I wrote some of my papers toward ordination. I felt them. You all are so supportive and loving. Thank you!
9/7/16We head into the fall with momentum from the Holy Spirit
Greetings!
"Surely, the presence of the Lord is in this place!"
Something is happening at University UMC that can only be explained as the Holy Spirit moving among and around us.   On Aug. 28 we had 118 people in worship! The last time we had more than 118 for worship in a summer month was in 2011.
I know that many pieces have come together to make this happen, but it is all due to the Holy Spirit.
We have had record breaking pantry numbers. We have been inviting our pantry guests to breakfast, worship and Bible Study.
This, along with the Holy Spirit, has set a record for our Community Breakfast this summer. Somehow, our beautiful sanctuary has hosted six weddings in 2016 so far.
We are seeing more students pop in for worship and volunteer opportunities.
We hosted VBS this August. I am grateful that so many in our congregation and other Syracuse UM Churches volunteered to make this fun and educational for the children. The children left excited about starting Sunday School this fall.
Therefore, we are starting Fall 2016 with great momentum! Our Phoenix Affirmations have taken us through the summer months with thought-provoking statements of faith.
We have not had a laid-back summer but one of enthusiasm and spiritual depth.
September 18 we will have our Fall Kick-Off/Rally Day as a day of welcome: welcome back, welcome here, all are welcome in this place.
Please join us to meet new friends and get swept up with us by the Holy Spirit!
Peace be with you until we meet again,
— Pastor Alicia
8/17/16 Wesleyan prayer reminds us to accept God's grace, share it with others
Greetings!
You may have noticed that I am often jumping from one thing to another.
I love the excitement and the business of doing God's work.
I love being active and new things popping up around me. This is a wonderful attribute and an exhausting attribute.
I sometimes collapse at 9 p.m. after going and going throughout the entire day.
You may be thinking, "This sounds like most of my days" or you may be thinking, "I'm exhausted just reading about this!" No matter where you fall on the busyness meter it's a good idea to remember the "why."
The "why" we get up and move in the morning. The "why" we care about others. The "why" we love. The "why" we do just about anything.
The "why" is Grace. God's Grace.
I have rediscovered the Wesleyan Covenant Prayer. I thought I'd share it with you.
It can be found in its classic version in our United Methodist Hymnal on page 607.
This prayer grounds me. It reminds me of the "why." It reminds me that I have a purpose. It reminds me to accept God's Grace. It reminds me to extend God's Grace to others.
It reminds me that in the busyness I need to remain focused on the "why."
I speak this prayer each day out loud to myself in my time of prayer. I'm sharing so that if this prayer resonates with you in this time of your life, you can say it in your time of prayer.
A Covenant Prayer in the Wesleyan Tradition (Contemporary Version) 
I am no longer my own, but yours.
Put me to what you will, place me with whom you will.
Put me to doing, put me to suffering.
Let me be put to work for you or set aside for you,
Praised for you or criticized for you.
Let me be full, let me be empty.
Let me have all things, let me have nothing.
I freely and fully surrender all things to your glory and service.
And now, O wonderful and holy God,
Creator, Redeemer, and Sustainer,
you are mine, and I am yours. So be it.
And the covenant which I have made on earth,
Let it also be made in heaven.  Amen.
Peace be with you until we meet again,
— Pastor Alicia
7/20/16 Remember: God rested, so you should take time out to do likewise
Greetings,
Two weekends ago I had the luxury of leaving worship Sunday and traveling to Brennan Beach on Lake Ontario just outside of Pulaski. It was a beautiful day.
I was so happy to visit my friend's new permanent camp at Brennan Beach and Camp Grounds. It is a beautiful camp. It has an unobstructed view of Lake Ontario from her front porch.
I hung out with my friend, her husband and eventually a large group of their friends. I was able to laugh and share "girl talk" with my longtime friend.
I was invited to stay overnight at the camp.
I woke up Monday morning before anyone else and sat on the front porch looking at and listening to the lake. It was wonderful to see the dogs and their people walk along the water.
After a while, I got a book and read while listening to the lake. It was awesome!
As the campgrounds started to wake up, my friend and I walked the beach all the way down to the sand dunes. They are super cool! To end my day, I sat on a 10-person raft on the lake with all of my new friends and soaked up the sun.
I'm sharing all of this with you because this (too short) weekend reminded me how important it is to rest. We all need rest.
For me rest usually involves sitting near a body of water. You may have a different form of rest.
Genesis 2: 2-3: "On the sixth day God completed all the work that God had done, and on the seventh day God rested from all the work that God had done. God blessed the seventh day and made it holy, because on it God rested from all the work of creation."
Even God rests. We are all made in the image of God. We are designed to rest. How could we even think we are more efficient than God? I mean, God is GOD, and God rests.
In this fast-paced world, please take some time and rest. Don't beat yourself up for resting or not getting everything on your "to-do list" done every day of the week. Take a day of rest and renewal.
I've learned my lesson (for now). Rest is a requirement for me. So, if I ever forget, please feel free to remind me to rest and go sit by a lake.
Peace be with you until we meet again,
— Pastor Alicia
6/22/16 UUMC served as a sacred site of healing, a safe and loving place
Greetings!
Long ago in American history, churches were one of the first buildings erected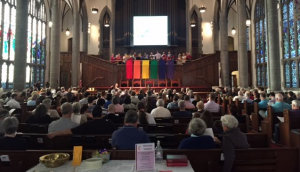 in a town. They were built as the center of town. The center of the geographic area and a center point for people to gather.
Today, churches are no longer the same kind of center point. University UMC is working on once again becoming the center point for our city.
Sometimes, this can be a planned event like our Food Pantry that has served this community for many, many years on Fridays yet sees the need to open one evening a month or the clothing closet for everyday clothes and professional clothing or our upcoming VBS or Sunday morning worship to connect as community with the Divine.
Sometimes a tragedy occurs and our church is able to be the center of the city to help in the healing. This happened last week with the Interfaith Pride Service. This was the Seventh Annual Interfaith Pride Service held in Syracuse.
This one was very meaningful since the mass shooting in Orlando against the LGBTQ community happened just days earlier.
Many people came to the service sad, frustrated and uncertain where they belonged in God's eyes.
What they found was a huge community filled with Love, including people from many faiths. The service and theme was preplanned as "Solidarity through Pride."
Guests and participants found this in our church. Solidarity in God's love and loving one another through the sadness, frustration and uncertainty no matter who they are or who they love.
I am so proud to say that University UMC was able to be an unplanned sacred site of healing for our city, becoming a safe and loving place for the LGBTQ community.
I am proud to say that our congregation is continuing to create a church that is the center of our neighborhood. A place in which God's love shines through in worship and outreach.
It may no longer be a norm for a church to be the center of the city, but thanks to God sometimes we are.
— Pastor Alicia
6/1/16 Where do you go to church? Where have you seen God lately?
Greetings!
Thank you for the prayers as I prepare to go before DCoM (District Committee on Ministry). It's funny because almost every time I go before DCoM someone on the committee asks me to tell my "faith" story.
This can mean one of two things: The story in which I knew I was a follower of Jesus or my story in which I knew God had called me to ministry within the local church.
If someone asked you this question, how would you answer?
I've heard some say, "I've been a follower of Jesus since I was a child. I don't have a story." We all have stories. It may be a story as simple as where you have seen God lately or again.
In the Hand to Plow process we were asked to read "Unbinding the Gospel." It's a very interesting book about the E-word  — Evangelism! If you'd like to read it I'm happy to share a copy with you.
Evangelism does not have to be a bullhorn on the street corner. It can be as simple as a kind word or conversation with someone OR sharing a meal with another.
The important piece is that we know "why" we are having a conversation or sharing a meal with another.
Why would we do this?
Some would say, "It's the nice thing to do."
Some would say, "I'm sharing God's love with another."
Others might say, "Ten years ago I had an experience that changed my life. Ever since that moment I knew that God loved me, and it was my life's work to show others that God loves them."
So, I encourage you to be ready for the "why" question. Why do you go to church on Sunday or attend a Bible Study? Why do you volunteer to make breakfast on Sunday mornings or help at the Friday Community or anything else you do?
I have found that when someone starts asking that question it's because they see something in you that they are curious about OR God has started tapping on their shoulder and they are ready for more in their life such as a relationship with God. So, get ready to answer the question, "Why?"
What is your "faith" story? Why do you go to church? Where have you seen God lately?
Peace be with you until we meet again.
— Pastor Alicia
5/11/16 Take time to talk with others — we can share God's love anywhere
Greetings,
This week as I was driving toward home I noticed a car pulled over to the side of the road where I normally see a woman sitting on the side of the road with a sign saying, "Homeless, anything will help, God Bless."
I have spoken with her before. I've dropped off bottles of water and McDonald's lunches in the past. I know she has to get enough money each day — $35 — to be able to stay overnight in a room somewhere in the area. She rents it day to day because she is never sure how much she will collect daily. If she does not collect the $35 she sleeps out in the elements.
Cathy lost her job. Things went from bad to worse. In her job search she has lost everything. Now she can't afford her cellphone so when she applies for a job the potential employer cannot call her for an interview. She may have some benefits through the government like food stamps and the "Obama phone," but I'm not sure.
I do know if she has food stamps as a single person she'll probably get only $50 or less per month, and the "Obama phone" allows only 250 minutes per month.
Some companies are now starting with phone interviews so if the phone has minutes the interview would cut into the minutes quickly.
Given all of this, I thought to myself when I saw the car parked on the side of the road. Oh no, I hope the person is not giving her a hard time.
As I got closer I was so pleased to see a young man sitting with Cathy having lunch. They were both sitting on the guardrail, each eating a hamburger, fries and a drink. They were talking while they ate.
I could tell they were both engaged in the conversation.
I thought to myself this young man is sharing God's love! He is not only feeding Cathy, he is also building a relationship with her! If I had to guess, I'd say the conversation was more meaningful to Cathy than the hamburger.
I drove away thinking three things:
First, we don't need to be in a church building to share God's love. This can happen anywhere, anytime, including the side of the road. We have the opportunity every day to share God's love. We just need to recognize it and take action.
Second, we have an opportunity to have a meaningful conversation with someone new every week at UUMC during our Friday Community and the second and fourth Sundays at Community Breakfast.
How much could it mean to someone if we took time out to sit and talk with folks? How could this shift the way someone feels about church and God's love? Third, this world is going to be OK if most young people are like this young man who made the decision to spend his time with Cathy, a homeless woman.
By the way, the young man was wearing a cross necklace.
Peace,
— Pastor Alicia
4/13/16 Can we become a congregation filled with mentors and students?
Greetings!
As I have been growing into the role as Confirmation Class teacher, I have come to value the role of the mentor.   People who are ages 11-14 (come to think of it all ages) are usually contemplating "who they are."
So as Jeanne Finlayson-Schueler and I introduce theological concepts as well as real-life ways to live out our faith, the students are wrestling with what they believe given what their confirmation class teachers, parents and pastors are saying.
But then a somewhat outside voice, their mentors, plays a valuable role.
Mentors have a unique role of having one-on-one conversations with students.
These conversations can be filled with "teachable" moments. They give students a chance to hear another thought or another way to explain theological concepts and ways to live out our faith.
What a gift mentors are to students!
What if we had a church filled with mentors and students?
What if as we took part in "church" we were always teaching another?
What if as we took part in "church" we were always looking to be a student?
I'm using the word "church" when I really mean faith. Many times we live out our faith in church roles. We participate in worship, Bible Study and outreach.
What would it look like if each time we gathered we were teaching and learning?
I know it's hard to imagine someone else doing as good a job as we know we do.
Remember, our confirmation mentors have conversations to share what they know, but they are not expecting the students to believe exactly the same thing as they do.
When we mentor any job, we shouldn't expect the student to do it exactly the same or believe exactly the same.
Mentors teach, students learn. Students form their own way to live out their faith.
Today I pray for a church filled with mentors and students so that we may always be drawing the circle wider and wider in faith. One in which we are not afraid to mentor another because there is always enough work to do when we are serving God's people.
Peace,
— Pastor Alicia
3/16/16 Spiritual growth during confirmation retreat, Dark Wood journey
Greetings,
It has been my joy and pleasure to lead the Syracuse United Methodist Churches confirmation class this year with Jeanne Finlayson-Schueler and 10 students.
There are four churches represented: James Street, Gethsemane, Erwin First and University.     University has four students who have chosen to continue their Christian journey of faith through our confirmation class.
March 11 and 12 we all attended the "Bishop's Confirmation Retreat" at Casowasco.
Our students were very present in all of the worship and discussions about their faith. I was so proud of how engaged they were as we reflected and prayed. My favorite part of the retreat was the relationships built among the students. They now have friends in four of our United Methodist city churches. It was a weekend of spiritual growth for both the students and me.
I have heard several in our congregation share their stories of spiritual growth as they have wandered into the Dark Wood this Lenten season. I'm grateful the Gifts of the Dark Wood has been a time of reflection and growth.
For me, the Gifts of the Dark Wood has reminded me that time is so valuable as is my relationship with God. So I cannot make myself so busy that I neglect or shortchange my time or relationship with God.
The gift emptiness had resonated with me most. Sometimes we need to make space for God to do something in us. I know this is true of me.
Emptiness sounded sad and scary to me at first glance, but as I read and reflected on this I realized I needed to make space for a deeper relationship with God.
In my busyness, I had hurried my devotional time.
My journey into the Dark Wood has given me the reminder to trust more fully in God and the process of life.
I have also been reminded that we as humans share in common the uneasiness of uncertainty and getting lost even as we do our best to trust in God.
I'm grateful for this reflective season of Lent, your authentic work in being present and open and the anticipation of Easter, the resurrection and the new things to come.
Peace be with you,
— Pastor Alicia
2/24/16 How do you find the silence to listen for God in your life?
Greetings!
As a part of our look into "The Gifts of the Dark Wood" this Lenten season, the small- group study this Sunday talked about centering prayer.
Centering prayer is a short prayer that one says over and over to focus oneself in meditative prayer. Centering prayer is one way we can stay focused on the prayer itself and on our time with God.
The prayer referenced in the study video was "The Jesus Prayer," which is "Lord Jesus Christ Son of God, have mercy on me."
The question was asked, how do you find you are able to center yourself? We had many different answers.
One person said they use a centering prayer. Some said music. Another said creating the discipline of quiet time with God each day.
One person mentioned the time while washing dishes somehow focused the mind and became meditative.
I said driving long distances and last Sunday the "Come and Rest" song really drew me into a quietness within myself.
Have you renewed or made a change to your prayer time throughout Lent? Have you tried a centering prayer? How do you find the silence? Are you able to quiet yourself and listen for God? What are you learning so far in our Lenten season?
The Gifts of Uncertainty and Emptiness have stirred some things in me.
Peace be with you until we meet again,
— Pastor Alicia
P.S. This song spoke to me as I was writing the sermon for Sunday, Feb. 21, "Gifts of Emptiness":
https://www.youtube.com/watch?v=y8BBCYFAYRI
2/3/16 This year, let's focus on building relationships so that …
Greetings,
We are coming to the end of our theme "Finding Home."
I have heard from several people that this has been a soulful journey.
The idea of finding the home within has struck a chord.
Visitors have stopped in for their first time and felt at home.         Some have complimented the worship team that we have acknowledged that some in our world are unable to stay in their home because of violence and oppression.
Our next theme during the season of Lent is "Gifts of the Dark Wood."
I hope this Lent you will be able to dive into self-reflection through worship and our small group study.
Feb. 10 starts Lent with Ash Wednesday. Feb. 14 is the first Sunday of Lent.
Please join us as we transform our sanctuary to bring our theme to life, make more space for prayer and reflection.
This year I would like to have us focus on four words: "building relationships" and "so that."
I'm hoping that everything that we do will build relationships — within the congregation, with our neighbors, with the city UMC churches and with God.
The words "so that" come from the book "Bearing Fruit" we read for Hand to Plow in December.
The words "so that" will keep us focused on the "why" we do what we do.
For example, I'd like to focus on relationships so that we can share God's love.
We can go further. I'd like to focus on relationships so that we can share God's love so that people will know UUMC is not only about feeding the hungry but loving all of God's children.
The "so that's" can continue on and on. The purpose is to do everything with intention and purpose.
This is going to be a great year full of fun and faith!
Peace be with you until we meet again.
— Pastor Alicia
1/13/16 Remembering the Golden Rule while 'Finding Home'
Happy New Year!
We have jumped right into a busy January!
Our theme of "Finding Home" in January has been Spirit filled and eventful.
In the January Sundays to come we will be remembering Rev. Dr. Martin Luther King, honoring our leaders and learning more about our Safe Sanctuary policy.
Our Friday Community/pantry guests have communicated that toiletries are much needed. Therefore we are asking for donations of toiletries. Please bring your donations on Sundays and place them on the altar throughout January.
Lent starts early this year on Feb. 10! We will host Ash Wednesday at UUMC this year. More details about Lent to come.
On my vacation this week I've decided to read Karen Armstrong's "Twelve Steps to a Compassionate Life." I've peeked at it, and of course I'm hooked!
Armstrong dreams of a world filled with compassion. She says most religions have the concept of the Golden Rule.
I loved that she has shifted the Golden Rule into "positive form: Always treat others as you would wish to be treated yourself."
The Golden Rule for Christians is something like "love your neighbor as yourself" or "in everything do to others as you would have them do to you."
For me, Armstrong's positive form of the Golden Rule helped with questions like; Who is my neighbor and what if I don't love myself?
Armstrong's use of "wish" makes this statement clear. We all have a wish for how we would like to be treated. We wish to be treated with respect and fairness. We wish to be heard and treated with compassion. We wish to be loved.
Our theme of "Finding Home" may be a time in which we reflect on this ideal of compassion.
As we continue to find home or help others to find home, let us be filled with compassion.
Peace,
— Pastor Alicia
12/16/15 Greet the new year with hope and guests with hospitality
Greetings,
2015 has been a year of changes at UUMC.
As the year began we wondered how the United Methodist churches in Syracuse would become something new and what that would mean for our congregation.
We have a new building superintendent and outreach coordinator. We also experienced the retirement of our beloved pastor, Craig French, in June.
In July, I began my appointment at UUMC. I'm sure there are many more changes that have occurred both in your personal life and at church this year that I have not named.
he thing I observe over and over again here at UUMC is the faith of the congregation. Your faith is strong. Change happens, but we seem to carry on knowing God is with us.
Although we have kept several traditions alive, we have shifted our season of Advent from four to seven weeks. This is a new old tradition. Advent was seven weeks in the Fourth and Fifth centuries but was shortened to four weeks as the years went on. Our rekindling the tradition of the seven weeks of Advent has, for me, given the season of Advent real meaning.
It's not just a couple of weeks until Christmas but a season of anticipation. I can't wait for Christmas! I long for the retelling of the story of Jesus' birth. I can't wait to talk about Jesus' life in the upcoming months!
Each week I pray for new faces at breakfast, all of our Sunday classes and worship.
I live in anticipation of guests. How do we welcome guests to our church?
This is a very friendly congregation! We are very welcoming once new faces are in worship. How do new people know which way to go once they arrive at the church building?
Next time you come to the building pretend you have never been here before.
These may be some of your questions: Which door should I go in? If I come in the Peale entrance, do I go up or down the stairs? Am I going in the wrong way if I walk into the front of the sanctuary? Where are the classes both for children and adults? How do I get to the breakfast?
These are all questions a greeter could answer.
I would like to have an organized group of greeters for Sunday mornings in anticipation of the new faces that are yet to come to our beautiful, friendly and faithful congregation.
Please let me know if you would like to be in a rotation of greeters or would like to organize the rotation of greeters.
I am so grateful and proud to be in here in this place and in this time where change is around us and faithful people reside.
Thank you again for your outstanding hospitality and love you have given to me since I arrived. As we live and wait for what is to be in 2016, I am hopeful that the best is yet to come.
Peace,
— Pastor Alicia
11/18/15 We all have limited time on Earth; how will you spend it?
Greetings,
I have to share, first, that my heart was warmed as I saw so many people from UUMC volunteer and purchase meals at the James Street UMC Chicken and Biscuit Dinner. It was incredible to see the love and support you gave to a fellow church, especially as they grieve the closing of their church in June 2016. Thank you.
Next, our annual Church Conference was held Nov. for. I want to thank everyone for playing their part so that, we as a church, could turn in the information about our ministry here at UUMC.
Finally, I'd like to share a conversation I had with someone this week.
I had a man from out of town come to talk to me. He randomly selected to come to UUMC to talk with a pastor after receiving the news that he had stage four cancer. The doctor told him he had one year to live. He was very sad and yet quite positive as I spoke with him.
After he left, I took some time to reflect. Would I have looked at a one-year diagnosis as a gift or a death sentence?
And so, I ask you the same question: Would you look at a one-year diagnosis as a gift or a death sentence?
If you knew you had one year to live, what would you do with that one year? Whom would you spend time with? How would you spend your time? Would you travel? Would you give all your money away, to whom or which ministries? AND how would you continue to serve God?
Of course, there would be times of sadness and anger. Of course it would be hard physically.
The way we choose to use our time may become very focused when we know we have limited time on Earth.
The funny thing is, we all have limited time. A doctor has not given us a timeline, but we never know which day will be our last.
So, I ask you: Whom will you spend time with? How will you spend your time? Will you travel? Will you give all your money away, to whom or which ministries? AND how will you continue to serve God?
Advent has begun at UUMC. We are living in the waiting. We live in anticipation and hope that the light will come into our lives again.
As we live and hope and wait, we will share God's love as we live here on this Earth.
Peace be with you until we meet again,
— Pastor Alicia
Songs that speak to my heart today:
https://www.youtube.com/watch?v=forf0p5KqdU9U
https://www.youtube.com/watch?v=_9TShlMkQnc&list=RD_9TShlMkQnc
10/8/15 Darkness and light of Advent each contain gifts for us
Our theme this Advent is Gifts of Darkness, Gifts of Light.
I've had questions from believers and "seekers" about their dark times.
All of us have dark times. We have to at some point in our lives navigate darkness.
Some believers, during the dark times, have felt guilty for questioning God about the darkness.
Questions such as "why" or "how long" are common and very human. Some have worried that they don't have enough faith. All of these thoughts and fears in our darkness are real.
The truth is, life is not always smiles, roses and butterflies. We all have times of sadness, doubt or fear.
This doesn't mean we are bad or undeserving of God's love. It just means we are human.
In fact, without the dark times in our lives we would not be able to appreciate the light times, the good times.
There are gifts in the darkness. Many times the darkness comes just before the next big thing in our lives.
This may be a change in our job, our roles in our family, in a realization about ourselves or our purpose.
Many times the darkness comes out of fear of "what's next." The "what's next" is not always a question we willingly answer or accept. The fear of the "what's next" may keep us in darkness for quite some time.    The most important thing to remember is God is faithful. God is faithfully waiting with you in the darkness.
God's presence may be the twinkle of hope you feel in the dark times. You may feel the twinkle of hope several times and then retreat back into the darkness before at last you actually can feel hopeful.
Darkness teaches us about ourselves — the good, bad and the ugly. The darkness gives us compassion for others and hopefully for ourselves. The darkness is a time of waiting. A time to remain stagnant so that when the time is right we are ready, prepared for "what's next."
The gifts of darkness lead us to the gifts of light. We may feel this when we do come out of the darkness of a life situation and see the world, our world, "in a new light."
Everything seems different. The sky is more vibrant. The flowers and leaves seem to be more colorful. The food we eat tastes better.
The truth is all these things have remained constant. It is we who have changed. Just as God stays constant, remaining faithful as we change.
Advent is a time of darkness. This is the time of year in which we have the shortest days. Advent is also a time of darkness in that many people, in Jesus' time, had no hope for the coming Messiah.
Advent is a time of anticipation. A time in which an unexpected Messiah was born so many years ago in the most unexpected way.
This Advent season will remember the gifts of darkness as we anticipate the hope in the birth of the Messiah, Jesus Christ. Therefore, as we will remember our gifts of light through the birth and life Jesus we will re-remember and honor the gifts of darkness that shape us on our journey of faith.
   Peace,
   Pastor Alicia
9/30/15 Don't let your fears keep you from being what God wants
I was watching the "CBS Morning Show" one day this week and caught a story about Bill Withers. He is a singer and songwriter from the 1970s and 1980s.
He had many hit songs like "Lean on Me," but in the prime of his career he walked away from it all. The interviewer asked him if he will ever write songs to perform again.
Withers responded, "No, I don't plan to, but if I did I would write about my old friend fear."
This statement really hit me, "my old friend fear." Withers had been a stutterer. He revealed that he overcame stuttering when he stopped worrying about what the listener would think about his spoken words.
I thought, what else could we accomplish if we stop running with fear? What chances would we take? How many times would we make a fool of ourselves as we grow into God's purpose for us? What successes would we achieve?
Sometimes fear is a good thing. For example, I have a fear to jump off a cliff into the water. I'm OK with this fear even though others have no problem jumping off a cliff into water.
Yet, I am afraid of heights and while on vacation several years ago my friends and family wanted to go zip-lining. I was so scared but decided to go.
I didn't want to be sitting around doing nothing while they were out on an adventure.       Although every single time I had to jump off the platform and depend on the zip-line I was SO scared, I did it!
The funny thing is I was the only one to get stuck in the middle of one of the zip lines and was hanging there until one of the monitors came to my rescue. I lived to tell you about this adventure.
Sometimes our fear holds us back from trying new things. It sometimes keeps us back from being who and what God intends for us.
I can't imagine the world without songs such as "Lean on Me," "Ain't No Sunshine," "Just the Two of Us" and "Lovely Day."
What could happen if we were to decide to let fear be an old friend rather than our best friend? What music would we make? How could the Holy Spirit shift us? What would happen if we let go of the fear and let God? Only God knows.
                                    Peace,
   Pastor Alicia
9/9/15 Let's make our words kind so that we show God's love
The month of September we will be exploring how words can change a life or even the world.
On Sept. 6 in worship we listened to poems, prayer and Scripture, then creatively meditated.       The Holy Spirit was all around us as we created beautiful pieces of art or quietly listened for God.
Sept. 20 we will hear from a guest who will share more about Africa 360. Africa 360 is a ministry in which words and actions have changed many lives.
Our theme has shifted from listening to words. Words we have heard have changed our lives. The encouraging words from parents, mentors, teachers or friends have shaped who we are and what we believe about ourselves.
Just as positive words have shaped us, the hurtful negative words have made us who we are.
Some hurtful words may have made us question our abilities or our worth. Other hurtful words may have made us more determined to prove the other wrong.
Words can change a life.
Words can change the world.
The Rev. Dr. Martin Luther King Jr.'s words, "I have a dream," give me goosebumps every time I hear them.
A lesson on forgiveness comes from Nelson Mandela: "As I walked out the door toward the gate that would lead to my freedom, I knew if I didn't leave my bitterness and hatred behind, I'd still be in prison."
       Maya Angelou: "I did then what I knew how to do. Now that I know better, I do better."
Franklin D. Roosevelt, as he fought for social welfare programs for the young and old: "The test of our progress is not whether we add more to the abundance of those who have much; it is whether we provide enough for those who have too little."
As we speak our words of encouragement, frustration or anger, let's remember that our words matter as much to the person we are speaking to as words that have changed our own lives, whether they be spoken by someone we know personally or admire as a public figure.
"Loving and forgiving God, who shows us each day how to be a better person when we let you guide us, please forgive us for words of hurt we may have said and give us the kind words to use with people around us so that we will be able to show your love in action and in word. We pray this in Jesus name. Amen."
Peace be with you until we meet again.
— Pastor Alicia
 8/19/15 New routine in your life? Be sure to make time for God
As we enter what many consider the start of a new year or new adventure, I can't help but think about the beginning of a new routine.
Each late August or early September I have had to start a new schedule since I was 5. My life was scheduled around either my school schedule or my daughter's school schedule.
This August my schedule will be a little different because it is more about letting go than making all the activities and appointments fit.
On my own, since I am a widow, on Aug. 21, I will drop my only child, AnnMarie, off at college. I am so proud of her and know she will do so well. She is more than ready for this experience.
Luckily, I have a new adventure of my own this fall at the churches but it will not change the "empty nest" when I get home.
So, this August my schedule will once again shift. (I may get a puppy. Please don't judge me. LOL)
In these times of change we must never forget to schedule our time with God. New routines and new schedules must always somehow include God in a way that works for the individual and the family.
In the past three years, I have, out of necessity, been creative in finding my time with God, to argue, question and to thank God. I have also needed this time to recharge my batteries.
On my drive to and from Boston each week I would listen to a Christian music station for one to two hours on my car radio. I found this time essential for re-energizing and preparing my soul. My daily devotional time was spent on the subway to and from class. It wasn't as quiet as one might like, but it worked with my busy schedule.
A friend shared the name of a wonderful app that I put on my smart phone and tablet with daily devotions called d365. This app stretched yet focused me daily as I commuted. It was a lovely way to spend time with God and God's people on the subway.
I know that my odd schedule may not work for everyone. It probably worked only for me!
The important thing to remember is to intentionally make time for and to schedule your time with God.
The truth is our lives change many times not because of school schedules but because of all kinds of things such as career choices, kids, love, death and health, whether it be ourselves, family members or friends.
Life is continuing to shift and change us so that we have new routines just when we get used to the current routine. And yet, one thing remains constant: God. Make time for God.
Sometimes we try to hide from God even though God can handle our questions, our anger and our gratitude. God remains constant in loving us through it all.
So, today, please tell God I said, "Hi."
— Pastor Alicia
7/22/15 If we want a peaceful world, let's start with ourselves
In the last few days I have not been able to shake the feeling that I need to speak about peace. (Thanks, God, for your persistence).
I hear and see violence all around us: in our city, in our world and sometimes even in our homes.
How can we even dream of peace when in our schools, our workplace and even our churches we are taught how to react "if" a person comes in with a gun and starts shooting? How can we believe in peace when war is a constant in our world? How can we fight for peace when colonialism has shaped our nation so that many claiming Christianity in the past and present have done so much harm to so many people? Peace seems so unobtainable that many just give up hope.
I applaud Pope Francis for talking with world leaders to urge them to set aside differences to become peaceful.
I am in awe of the Mayors for Peace who have asked for a call to action to limit and hopefully eliminate nuclear arms.
Right here in Syracuse, InterFaith Works has created space for interfaith dialogue for years and years so that people of different faith traditions get to know one another and respect difference.
I am thrilled to see activists across the globe pray and call for peace. Yet, peace can be found in many forms.
Peace has been on my heart because I believe peace is more than world peace.
Many give up hope because world peace seems too big a task to even start. I say give peace a chance. As our beloved hymn "Let There Be Peace on Earth" says, "Let it begin with me."
Beginning with you and me doesn't necessarily mean we start with world peace. It means we start by finding peace within ourselves.
We intentionally work to find peace with our troubles, struggles, self-esteem and our relationship with God. We are kind to ourselves. With God's help we learn to love our own flaws and gifts. Therefore, when we interact with our loved ones we are able to be peaceful. We intentionally interact in peace with our loved ones.
This may not be easy. You and I may be ready to be peaceful with our loved ones, but they may not be as ready. Let's give peace a chance. Let's work to find peace within ourselves and peace with our loved ones.
But wait, there is one more way in which we can let peace begin with you and me. This is when we are out and about.
I know people don't know how to drive and the lines are too long at the store. Yet, in these moments we can extend peace in a real way. We can give peace a chance with our neighbors. With God's help, we can be kind and compassionate with our neighbors.
What would the world look like if you and I were to intentionally interact peacefully with everyone we met?
What if our peace brought them to peace and they were inspired to be peaceful?
What if, from this inspiration they were peaceful and were inspired to be peaceful and then even more were inspired. This peace could expand out quickly throughout our world!
My prayer is that each of us intentionally lives in peace, so that there is peace on earth, one person at a time.
These two songs are on my heart today. Reba McIntyre's song "Pray for Peace" is beautiful. My suggestion is to listen to it three times.
First, listen to the song as if the lyrics "pray for peace" refer to peace within yourself.
Second, listen to the lyrics "pray for peace" as though it means peace at home, with your family and friends.
Finally, as you listen to the lyrics a third time, listen for the message of peace in our beautiful world.
I've also included the hymn "Let There Be Peace on Earth."
Peace Be With You,
Pastor Alicia
Here are the links:
Entries from here and earlier are by our former pastor, Rev. Craig French
6/17/15 As life's seasons change, faith, hope and love remain
The songs keep running through my head. Two of them. I didn't ask for them. I didn't go looking for them. They found me. They're not even songs I would choose, given the chance. But they certainly are appropriate for this season of my life. Most appropriate and most fitting.
One is a song from "The Sound of Music," sung by the Von Trapp family children, as they prepared to take their leave not just for the night but forever:
"So long, farewell, Auf wiedersehen, good night,
I hate to go and leave this pretty sight."
"So long, farewell, Auf wiedersehen, goodbye,
I leave and heave a sigh and say goodbye …"
The second song is a Frank Sinatra tune that's much more arrogant, boastful and egotistical then I'd ever want to be … but whose lyrics still capture some of what I'm feeling. The pomposity, bombast and brashness all make me cringe, whenever the jukebox in my head starts spinning the song.
But per my previous disclaimer, I'm not in charge of the jukebox or the playlist. It has a mind of its own and selects the song for me, whether I like it or not. Even so, some — some — (though not all) of its lines are more than relevant:
"And now, the end is near,
And so I face the final curtain …"
"I've lived a life that's full;
I traveled each and every highway …"
"Regrets, I've had a few
But then again, too few to mention …"
"I've loved, I've laughed and cried
I've had my fill, my share of losing …"
No, I didn't do it "My Way," but God's Way. At least that's what I tried to do. (God and you will have to judge how well I succeeded.)
All of this is to say that my time with you is drawing to a close. My checklist of chores is rapidly dwindling: my final Chimes column, my final sermon, my final staff meeting, cleaning out my office, saying my goodbyes, turning in my keys.
It won't be a perfect ending, of course. How could it be? It wasn't a perfect beginning … or a perfect middle … or a perfect anything. In this life, nothing ever is.
When all is said and done, however, three things remain. Faith in the One who carried and sustained us over the past seven years, through good times and bad … and who will continue to do so in the future. Hope for the riches of God's promised joy and well-being and all manner of good — for you and for me. And love for each other and God that never wanes and never falters.
 +   +   +   +   +
 One of the great challenges in any change of pastors is learning to trust and depend on the new pastor, instead of the old one. That doesn't happen overnight … but the sooner you get started, the sooner it will happen. While I will miss you, I want Pastor Alicia to come to know you and love you as much as I have.
For that to happen, you need to turn to her (not me) for all matters of pastoral and spiritual care. As of July 1, she will be the go-to person for all of your pastoral and spiritual care — baptisms, weddings, funerals, hospital visits, family crises and emergencies, etc. You will quickly come to appreciate her pastoral heart and abilities. (If it's appropriate, desired and helpful, she'll know how to get in touch with me.)
I know you're familiar with these rules and protocols, but I want to remind you again. At the same time, I'm not dying (!) and I'm not going anywhere, so chances are we'll bump into each other at the grocery store, the mall or a ballgame.
When we do, I hope you'll say "hi" and ask how my family and I are doing. I, in turn, will want to hear how you, your family and mutual friends are doing.
What I won't want to do is gossip about the church or the new clergy. I'll be praying for you — your well-being, your growth, your continued fruitfulness — both personally and as a congregation, and so will welcome and be delighted to hear about any and all of that.
— Craig
P.S. I'm sure you'll be hearing more about last weekend's wonderful workshop and worship with Rev. Mike Mather from Indianapolis. It was a definite highpoint, as well as a pacesetter for the future. I'm thankful to Phyllis Wright and others in the congregation, who made this possible through a special guest speaker fund. Since that fund is running out, I invite you to make a special donation to keep it going … as well as a donation to the Pastor's Discretionary Fund, which often supplements the speaker fund and gets used in so many other essential ways.
5/20/15 The best place to be for these seven years was here
When I met with my spiritual director last week, she asked how I was doing with my coming transition. I told her — truthfully — that I was pretty much into denial, at least on the emotional level. Since denial is only the first stage of grief and loss, I clearly have a ways to go.
So switching gears, Sister Rose asked a different question: What am I grateful for and what am I going to miss about this congregation?
This one was much easier to answer. I could have said it in lots of ways, but what I told her was this: You have allowed me and encouraged me to be myself and have brought out the best in me in so many ways — preaching, leadership, administration, coaching, counseling, planning, visioning, organizing.
You placed your trust and confidence in me, which made all the difference, and I am deeply grateful for all of it.
Former Buffalo Bills Coach Marv Levy used to declare: "Where else would you rather be than right here, right now?" For the past seven years, that has been my mantra, and I have felt that way every single day.
There was nowhere else I would have chosen to be. Nowhere else that brought together the spirit, knowledge, resources, desire, determination and creativity. There was energy, a positive vibe, openness to the future, willingness to experiment, involvement in civic affairs, commitment to the cause of social and environmental justice, active caring for the "least of these," a great spirit of cooperation and a can-do attitude. For all of that I am grateful — enormously grateful.
In part, because you brought out the best in me. Or at least you tried.
You provided me with constant care and support, but in return you also made it clear that you expected (and demanded) my best every day … from the pulpit to pastoral care to staff leadership to ministry planning and development. Grace abounded, but in good Wesleyan tradition, "making do," "getting by" and "good enough" were never good enough. You kept me sharp, growing and on my toes. And you expected the same of yourselves.
A prime example of that was the advent of visual technology in worship services over the past year. Ted Finlayson-Schueler's creative abilities from week to week set a high standard for me to match.
Forty years after seminary, and with 40 years of practice, I had to learn how to prepare and preach sermons in a brand-new way. And I think we're all better for it.
An even more recent example is the decision to share the sanctuary on Sunday mornings with Fellowship AME Church. While the sharing is on a trial basis for May and June, that is meant to be a time for working out any kinks, and it's anticipated that the arrangement will become semi-permanent over the summer.
Back in the late '80s and early '90s, I cut my teeth on working with some Buffalo-area congregations on shared building arrangements that mostly went nowhere. What makes our situation different and so much more promising is the desire of both congregations to make the shared space succeed.
As some of you have told me, it's past time for this to happen … and even a bit embarrassing to think that we left them in the basement for years, while we enjoyed the beauty of the sanctuary.
Surely God is delighted to see us working together to share the sanctuary in this new way. If we can do that, who knows where else it might lead?!
It would be easy to consider the last year "wasted" or disappointing (and of course, parts of it were exactly that), as so much time and energy were diverted to the new citywide operation.
Despite that, what I will remember is how you pushed ahead and got down to business on the hard and holy work of transformation.
That's the church I'm grateful to have been part of for these past seven years.
Where else, indeed, could I possibly have wanted to be!
                                                                                                                                            — Craig
4/22/15 Our roles may change, but we are always children of God
I've been hearing the question a lot lately: How's the transition going? Alternatively: How am I doing with planning and preparing for my retirement?
Or in its most basic form: What will become of you? (With its unspoken corollary: What will become of us?)
I've done my best to fend off the question, invariably answering: I'll deal with that later, after Easter. So now that Easter has passed, the reality of the pending change(s) in my life is beginning to sink in.
It helps to know that I won't be stepping into a complete void, since my new "job" is already waiting: helping to raise the grandchildren who live with us.
Even so, I know that much of what has been the center of my daily life, work and identity for the last 40+ years will be gone. When that happens, what will be left? What will take its place?
I got an inkling of that on Maundy Thursday as I sat in a pew at St. Paul's, at first all by myself, then surrounded by friends from University Church. Caroline Simmons, pastor at St. Paul's, had told me that she would lead most of the service herself, so I went that night simply to worship.
In the quiet of that sanctuary, I reflected on how my professional identity would soon be a thing of the past and how, in a deep sense, my life was coming full circle.
I didn't become a servant, preacher or worship leader out of thin air. I spent the first two decades of my life — my formative, growing years — sitting in pews in a variety of churches. Now I will be returning to that same role.
I remembered the words of Bishop Joe Yeakel (quoting St. Augustine): "For you, I am a bishop; with you, I am a Christian. One is the name of an office, the other of grace. In one lies danger, in the other salvation." I made those words my own: For you, I have been a pastor; with you, I am a fellow believer and follower.
I let the words settle deep into my soul, knowing that the richest part of community lies not in the leading and shaping of it, but simply in being part of it … part of a group of people who care deeply for each other … share a common vision and values … are united in faith, hope and love … are committed to loving both God and neighbor … care passionately about the fate of others and of the whole planet … celebrate the goodness of life, despite its many contradictions … view music and art as spiritual sources … see diversity as a gift, not a threat … and are willing to risk everything for the sake of the stranger and the enemy.
Just to be part of that kind of community is a gift and blessing; where you sit — up front, in the middle, at the farthest fringe —matters not … in part because genuine community depends on and is the responsibility of all who belong to it.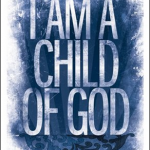 So at one level, my identity or role may change, but at a far deeper level it can never be lost, for I — like you — am first and last a child of God … created, redeemed and sustained by grace.
Whatever changes may lie ahead — for me and for you — our comfort, assurance, peace and joy rest securely in knowing that our fundamental identity is unshakeable.
At the end of the day, we shall be what we've always been: heirs of salvation, recipients of grace, harbingers of hope, ambassadors of reconciliation, champions of justice, agents of mercy and forgiveness, healers and restorers of community.
— Craig
P.S.   Perhaps the question isn't: What's to become of us? With the coming of the new pastoral team and the beginning of a revitalization process, what's to become of the values we hold dear and that are the center of this church's ministry? Perhaps, instead, the question is: How do we find others who seek a spiritual home rooted in those values?
3/25/15  Darkness is a part of life, but a new day dawns on Easter
\Were you there when the sun refused to shine?
Oh! Sometimes it causes me to tremble …
In a matter of days, we enter Holy Week — the week that defines not only Jesus but the essence of Christian faith and what it means to follow Jesus.
Everywhere we look that week, there is growing darkness, both figurative and literal. There is an overall sense of foreboding, as Jesus' criticisms of the ruling powers become harsher and more direct.
In response, th
e conspiracy against Jesus tightens and grows more active. And in self-defense, Jesus withdraws from the city every evening.
Then comes sundown Thursday. Jesus gathers in the privacy of an upper room for a last meal with his disciples. Jesus pushes Judas out into the darkness to finish his betrayal.
A short while later, Jesus and the remaining disciples follow, singing a
parting hymn and heading out into the dark.
In the dark, Jesus falls on his face in agony and prayer in the garden of Gethsemane. In the dark, the disciples grow drowsy and begin to drift away.
In the dark, Jesus is betrayed by a kiss and arrested by armed soldiers. In the dark, Peter denies knowing Jesus three separate times.
Even when the rooster crows at daybreak, the darkness does not disappear. Jesus is blindfolded and beaten, then nailed to the cross. Darkness descends over the whole land from noon to three in the afternoon.
And when it is all over, his lifeless body is laid in a dark tomb, sealed tight with a large stone.
Were you there when the sun refused to shine?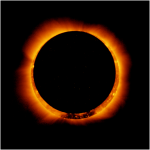 In her book, "Learning to Walk in the Dark," Barbara Brown Taylor reminds us that darkness is as much a part of life as light; that darkness has its own gifts and lessons; and that the dark, too, belongs to God.
"Darkness," she writes, "is shorthand for anything that scares me — that I want no part of … The absence of God is
in there, along with the fear of dementia and the loss of those nearest and dearest to me.
"So is the melting of polar ice caps, the suffering of children, and the nagging question of what it will feel like to die.
"… The problem is this: when, despite all my best efforts, the lights have gone off in my life … plunging me into the kind of darkness that turns my knees to water …
"I have learned things in the dark that I could never have learned in the light, things that have saved my life over and over again, so that there is really only one logical conclusion: I need darkness as much as I need light."
Last week's Lenten study at the home of Barbara and Nelson began with light-hearted banter about our favorite and least favorite beverages (as a lead-in to Jesus' statement, "I thirst").
But by the end of the evening, as we quietly told personal stories of accompanying loved ones through the darkness of dying, there was deep recognition that we were on holy ground —holy ground that existed only because we dared to face the darkness and find God's presence even there. As Scripture tells us, "the darkness and the light are both alike to God."
And so, in the darkness of the soil the seed grows. In the darkness of the womb new life emerges. In the darkness of the tomb Jesus stirs and rises from the dead.
And when he breaks loose from the tomb in the early morning light, it really is a new day, a new beginning, a new creation for all of us.
"The light shines in the darkness, and the darkness has not overcome it."
Easter blessings and joy!
— Craig
3/4/15 A pastor needs to remember how limited a role he plays
I don't remember who gave me the book. No doubt it was someone wise and loving. Perhaps even someone who thought my ministry was in desperate need of help, guidance and reshaping.
Whatever the case, I am profoundly grateful to that person, for I have turned back to this small book again and again, especially when my faith and ministry needed re-centering or re-focusing.
The book is "The Art of Pastoring" by William C. Martin. Contrary to its title, it is not a how-to manual, chock full of advice on how to be successful in pastoral ministry … or how to grow a church in 10 easy steps … or how to handle conflict (especially when it's aimed at you). Far from it, in fact.
The sub-title is "Contemplative Reflections," and that's what it is: a series of brief meditations on how to care for the soul of both the pastor and the congregation.
One of my favorite reflections from the book (perhaps I've quoted it before) is this one:
When your congregation despises you,
it is a great sorrow.
When your congregation holds you in awe,
it seems somewhat better.
When your congregation praises you far and wide,
it seems even better still.
But when your congregation hardly notices
that you exist,
you have become a pastor.
How do you feel about your congregation
deep within your heart?
That is what they will become.
When the pastor's work is done,
the congregation will truthfully say,
"We did it ourselves."
And the pastor will rejoice.
There's much wisdom packed into these few short verses — wisdom that I have not always been able to heed in practice, but wisdom that has constantly beckoned to me, nonetheless. Wisdom that has invited me to lay aside my own agenda and ego, for the sake of the wellbeing of the congregation, its people, its mission and ministry.
I am mindful of these words — again — for two reasons:
With the announcing of my retirement, I am aware of how limited my role is and how everything truly depends on you. (The truth is, it's always that way.)
With each of the city churches now having selected its path for the future, I am aware that the real work of revitalization will soon begin … and that you'll be the ones saying, "We did it ourselves." (And I will rejoice.)
I am grateful for the support, affirmation and encouragement you've given me in response to my news, surprising and unexpected as it may have been.
At the same time, I am mindful of how all this may seem much more precarious or uncertain to you than it does to me — in part, because I (theoretically) know what lies ahead for me.
The trickiest and least stable part of these transitions may well be right now, just as we're getting started, in the same way that getting into and launching a canoe or kayak can be the most unsure, most unstable, most awkward part of the journey.
Once the boat is safely afloat and under way … once this transition time is firmly launched … we may all be able to relax, settle into a good rhythm and look forward to the trip ahead.
In the meantime, let's be careful where we step, where we lean, where we place our weight, where we find our balance … lest we end up topsy-turvy and in over our heads.
(And even if there's a misstep here or there, feel free to blame it on me. I'll still love you and be rooting for you.)
— Craig
P.S. All by itself, talking about canoes and kayaks at this time of year is an enormous act of faith!
2/4/15 A season of 'joy-through-mourning' for city congregations
Among Orthodox Christians, Lent is sometimes spoken of as a season of "bright sadness" … a season in which we take a hard and honest look at ourselves to see where we have fallen short of or away from the way of life prescribed by God and revealed in Jesus … in order that we might ready ourselves for and more fully experience the joy of resurrection and resurrected living.
As one author puts it, "As long as there is evil in the world, we can be sure that some of it still lies hidden in our hearts. And as long as we are able to share tears over our condition, there remains hope that we will one day see the glorious day of resurrection."
In other words, the familiar and rigorous (or not so rigorous) practice of giving up something for Lent is never an end in itself — a penitential way of proving our worthiness to God — but rather a reminder, first, of why it is we need a Savior and, second, of the wondrous joy and freedom that are ours, as a result of Jesus' death and resurrection. "A bright sadness," indeed.
In the words of Aaron Taylor, "If we do not to some extent attain to this joy-through-mourning" — through the relinquishing of our self-centeredness — "we have entirely missed the point of Lent."
The United Methodist Churches of Syracuse will enter the season of Lent this month in concert with each other in three ways.
First, we will join together in worship on Ash Wednesday (Feb. 18). There are three options for worship that day:
University Church's sanctuary will be open for prayer and ashes from 8 a.m. to 6 p.m.
Bellevue Heights UMC will be the location of a simple soup supper at 6 p.m., followed by worship.
Erwin First UMC will be the location for a worship service at 7 p.m.
You are welcome to attend any or all of these, as you desire.
Second, the United Methodist Churches of Syracuse will join together in a six-week Lenten Bible study, focused on Jesus' "Final Words from the Cross," as interpreted by popular preacher and author, Adam Hamilton.
The study will be offered in several locations on different days of the week, starting the week of Feb. 22. Again, you are welcome to choose the time and place that are best for you. (Details to come)
Last but not least, all of our churches will be engaged this month in a serious time of prayer and discernment about how we shall move into the future with greater cooperation and effectiveness.
To the great frustration of many (including myself), we have spent the past year largely spinning our wheels and going nowhere (sometimes on purpose, sometimes because we didn't know what we were doing).
Now each church has been given the chance to decide for itself how best to move forward. The overall goal remains the same: a strengthened and unified United Methodist presence in the city of Syracuse.
Different paths, however, will lead toward that goal, with each church free to choose the path most suitable to it.
I don't know what the outcome of this decision-making process will be — either for University Church or for any of the other city churches — but I'm most eager to find out!
So I will be praying for you and United Methodists all across the city of Syracuse, as we go through this season of "bright sadness" and "joy-through-mourning," contemplating not only the inevitable losses that are part of any transition, but also the possibilities for renewed worship, fellowship, education, spiritual growth, membership growth and impact on the city around us.
Those possibilities have all but been forgotten over the past year, as many of the congregations have been caught up in the self-centeredness of self-preservation.
The season of Lent is a perfect time to correct that and hit the reset button … a perfect time not just for honest self-examination but, even more, for anticipating resurrection and new life — both as individuals and as congregations.
 — Craig
1/7/15 Let it go: Nourish the soul with fresh, not stale 'food'
I love Christmas cookies. All kinds of Christmas cookies. Homemade ones. Ones from friends and cookie exchanges. Ones that come from bakeries and church cookie sales.
But by this point in the season, I've had enough. They're not all gone yet, but I'm ready — more than ready — to be done with them. I've grown tired of them —all of them — even my favorites. Not to mention they're getting stale. Even good things … even the best things … don't last forever.
***
As I moved around from church to church this fall, one of the questions I've been asking myself is if what we've been doing as churches … the good things we've been doing in worship, Christian education, fellowship, caring for ourselves, caring for our "neighbors" and the community as a whole … have grown stale.
Not wrong. Not bad. Just stale. Lacking freshness and vitality, not to mention the sense of excitement and curiosity, plus passion and energy, that comes with something new.
Doing something just because it's new and different isn't the answer, of course. But I know that plate of outdated and stale cookies is trying to tell me something.
***
Santa brought one too many gifts to our house this year — a portable karaoke machine, featuring the music from "Frozen." As if I hadn't already heard enough of "Let It Go" from my granddaughters, now I get to listen to them belt it out with microphone and amplifier. ("Priceless" is not the adjective I'd choose.)
Still, "Let It Go" may be a powerful anthem for us right now, as a call — to all of the churches — to identify and let go of any and all activities and ministries that have passed their prime, grown stale and lost their appeal.
***
As well-deserved as much of the fuss and bother around the new citywide venture may be for all its vagueness and deficiencies, I wonder if the right word for it isn't "failure" but "fallow."
An in-between time. A time of transition from what was to what will be. A time of resting and waiting for the unknown that is to come and that has not yet taken shape.
To the naked eye, fallow seasons are lifeless and useless, because almost all the work is invisible, below the surface, where it can't be seen or measured or quantified.
A favorite hymn describes it this way: "In the cold and snow of winter there's a spring that waits to be, unrevealed until its season, something God alone can see."
***
What's so in the world of nature and what may be true, with God's help, in the life of our congregations, is also true for each one of us personally.
We need "fallow" times in our lives, times when we deliberately slow down and give ourselves over to the unseen work —the holy work — of restoring and replenishing the underlying infrastructure of life: the soul.
Without that care, we will become less and less fruitful, less and less productive, less and less creative — no matter how hard we work.
***
With that in mind, Barbara Fought has invited us to consider many different ways to feed our souls and what the church can do to encourage us in those efforts. Truthfully, that's important at every stage of life, but it's especially urgent in this fallow or transitional time.
If we intend to continue our mission of "feeding God's people — body, mind and soul," we can only do so by making sure our own souls are fed and nurtured first, with fresh — not stale — food.
And that begins by acknowledging that we really don't have all the answers … that we're hungry too.
 — Craig
12/10/14 Two prayers/poems offered as Christmas gifts
Don't tell my wife, but I've got most of my Christmas shopping done already.
I also have the bulletins and worship services planned out for most of the month.
That leaves me free to devote myself to what the season of Advent is all about — a time of rebirth and renewal.
I'm giving some favorite devotional books a fresh reading. I'm finding my heart tugged in both familiar and unfamiliar ways. And I'm thinking about what lies at the far end of Christmas, past the rush of Christmas Eve to the lasting impact of Jesus' birth.
I'm being pushed on two fronts — by the racially laden miscarriages of justice in Ferguson, Missouri, and New York City, and by the up and down health of my father.
Two texts (two poems, two prayers) have made their way from the back row into the foreground of my Christmas season: one by Howard Thurman, describing the real work of Christmas, and one by Maren Tirabassi, rooted in the story of aging Simeon and Anna, celebrating the gift of God in their midst.
I offer them to you as an early Christmas gift.
Howard Thurman
"When the song of the angels is stilled,
When the star in the sky is gone,
When the kings and princes are home,
When the shepherds are back with their flock,
The work of Christmas begins:
To find the lost,
To heal the broken,
To feed the hungry,
To release the prisoner,
To rebuild the nations,
To bring peace among people,
To make music in the heart."
Maren Tirabassi
(for God's older children, remembered, too, in the Nativity story)
God, we pray for Lizzies and Zachs,
for Gram Anna and old Si,
for all your children
who have lived so many years.
May those who play like children,
because their minds
are full of hide and seek –
be respected
for their intact hearts,
greeted with fluent compassion,
and listened to always
by those bilingual in love.
And bless also those who choose
to simplify their lives –
laughing at cranky knees,
holding up a black gloved hand
to catch the snow,
then opening the fingers wide
into a perfect snow angel.
Amen.
                   — Craig
11/19/14 A way for city UM churches to select, unite on priorities
Some meetings are just meetings. Some are more than that.
Two community meetings caught my attention last week.     The first one got me thinking about what's been missing so far in the new citywide planning. The second gave me ideas about how to fill that critical gap.
On Wednesday I attended the annual meeting of the University Hill Corporation, a membership association of the leading institutions and organizations on University Hill and responsible for "thoughtful, long-range decisions for the Hill community."
The meeting featured a video presentation on significant new additions to the Hill's landscape over the last year. The list was striking: new buildings at Upstate Hospital, the VA Medical Center, Hutchings Psychiatric Center and SUNY-ESF, among others.
As impressive as the new construction was, what struck me was how much imagination, planning and lead-time were required for those buildings to happen. They didn't happen overnight; they were a long time in the making. And they didn't happen by themselves.
They had to start with someone with a vision … someone who could see the future, convince others and make it happen.
The absence of such a vision is a major detriment to the development of the new citywide ministry.
By definition, visions are not the product of teamwork, group consensus or of slow, careful, painstaking planning processes. Visions are singular events that happen in a flash and arrive both unbidden and unpredictably. They are bold, imaginative and exciting. They are also risky and dangerous, in part because they do not begin with broad-based support.
They dwell in the shadows of ordinary existence and challenge and subvert the status quo.
Ultimately, though, they are the source of hope and salvation … precisely because they come from beyond ourselves. Hard work, good intentions and cooperation do not produce visions.
To the contrary, visions drive hard work and foster cooperation. Without vision, little happens (or a lot happens that is of little consequence).
"A genuine leader," said Martin Luther King Jr., "is not a searcher for consensus but a molder of consensus."
Clearly, the citywide work done to date falls squarely in the realm of consensus building, not consensus molding. Necessary as this is, it completely overlooks the equally essential task of vision casting.
There is urgent need for the sketching of a clear, compelling, all-encompassing and empowering vision to rally us, energize and mobilize us, and lead to well-crafted plans — even if those plans can never fully embody the vision.
That's where meeting No. 2 comes in. This one was Sunday's "issues assembly" for ACTS (the Alliance of Communities Transforming Syracuse, a multi-faith organization of congregations committed to working together to build a better and more just Syracuse for everyone).
In order to select three new issue areas to work on, the group listened to presentations on six potential issues, based on community concerns named by congregational members over the past few months.
After the presentations, everyone present got to vote for their top issues. At the end of the voting, three issues won out: Criminal Justice, Pre-K Expansion and Community Violence and Youth. You'll hear and learn more about these down the road.
But watching that democratic process play out got me to thinking: What if we were to use a similar process to identify a key issue or two for our United Methodist city churches to work on together?
Right now, each of our churches is involved in a variety of favorite community outreach efforts. However, this is very much a shotgun and unfocused approach … with very little impact on the root or systemic causes that are at the heart of so many problems.
How much more powerful and effective we can become by uniting passionately around two or three specific issues … and doing so not as the result of a decision made by a limited number of overworked leaders but by actively involving and engaging as many church members — and community partners — as possible.
Now that's a meeting I'd be excited to attend!
— Craig
10/29/14 Dad and city UM churches need clear thinking
anddad.png">anddad-300×225.png" alt="Craig and his dad, Vern, atop Mount Washington in New Hampshire this past summer. " width="300″ height="225″ />
For much of the last month, my father has been in and out of the hospital, dealing with a couple of major health concerns.
In between hospital stays, he has sojourned at two different rehab centers, trying to regain his health and strength, in order to be able to return home.
One problem led to another, then another and then another, with no end in sight.
As he grew weaker, my siblings and I joined our stepmother in growing increasingly concerned.
At the age of 87, we know (and he knows) that his best years are behind him and that, no matter what the doctors do, he'll never again be what he used to be.
Still, we're not ready to give up on him or assume that his demise is nigh.
I can't help but think about the similarity between what's going on with my dad and what's going on with our city churches. The parallels are impossible to miss.
Like my dad, our churches face a multiplicity of problems and complications: declining attendance, diminished finances, aging members and buildings, loss of leaders, lack of youth and young adults.
All by themselves, we might be able to do something about any one of these realities.
But as one piles up on top of another, the situation grows much more difficult, complex and dire.
Which "symptom" do we address first (when they're all interwoven, interrelated, interconnected)?
Do we start with the most serious one, the one that poses the gravest overall threat? Do we start with something less severe, in order to stabilize and simplify the situation, before moving on to the fundamental underlying condition(s)?
What's the minimum level that must be maintained, no matter what … the critical threshold that cannot be crossed … the point beyond which even extraordinary or heroic measures will no longer help?
As is the case for my 87-year- old father, all the king's horses and all the king's men can do nothing to restore the youthful vigor, strength and vitality we remember (and still envision).
For that, we — and all our churches — will need something more, something like the full heart transplant Katie Flynn received six months ago.
Even then, Katie would be the first to tell us that that's only the beginning. There's a lot more still to be done — conditioning, exercise, learning new ways to live (do's and don'ts to go along with and make the most of a new heart).
Doing all this requires both strength and determination, capacity and willpower. One without the other is useless.
Jesus said in an entirely different context, "The spirit is willing, but the flesh is weak." (It's probably telling that Jesus uttered these words on the eve of his death — an absolutely necessary precursor to resurrection.)
For both University Church and the other city churches, it's clear to me that the spirit is (mostly) willing to see our churches thrive. It's equally clear that the flesh is weak — weaker than many of us want to admit, weaker than we may be able to do anything about, weaker than will allow us to turn our resolve — hopes — prayers into action … at least on our own.
And there's the rub: recognizing what we can — and should —do to revitalize the life and ministry of University Church … while simultaneously recognizing what we can do better and quicker together with other city churches, organizations and institutions … what we have to contribute and what they have to contribute.
So pray for my father? Yes. But also see that he gets the help he needs. And that our expectations for the future are clear-headed and realistic. His life's not what it used to be, but it's not over either.
The formula's similar for church renewal.
— Craig
---
10/8/14 Contagious, global music key to congregations future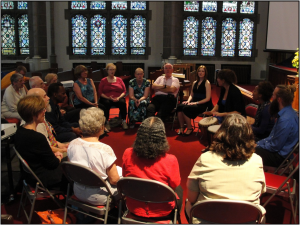 I don't spend much time wondering or worrying about what heaven will look like. I figure that will take care of itself in due time.      And truthfully, I've never been too excited by the picture of heaven as a place where people stand around the throne of God singing night and day without end.
I can think of lots more interesting ways to spend eternity. But I'm starting to give it another thought after two special experiences this week.
Last Sunday I hurried back from my preaching assignment at another church in order to catch the tail end of the music workshop led by Elisa Sciscioli and her singing group, Honey Child Soul Quintet.
I was amazed to find 40-50 persons of all kinds gathered around the altar, singing as one, joyously and enthusiastically pouring out their hearts and voices in the melodies and rhythms of Africa and American gospel.
It was a sight to behold … and hear. If this is what heaven will be like, count me in!
It was so captivating, so boisterous, so energizing, so spirited that I immediately could see the future of University Church.
A future rooted in global music, music from countries and lands around the world.
Not to the exclusion of traditional or classical church music that has long been featured at University Church, because it too is part of global music.
But music that is so contagious and engaging that it pulls everyone in and leaves no one out.
Music is absolutely key to our future … music that causes us to sing "lustily" and without reservation, as John Wesley so aptly prescribed.
Four days later I dropped in on choir rehearsal. I went there to welcome back Nathan Sumrall and John Ginn, but then decided to sit in on the rehearsal in order to preview the anthem Nathan composed to honor Martha Sutter.
I expected it to be good (how could it not be?), but what an incredible experience it was to be there as the choir put the finishing touches on the piece.
Not only is the anthem absolutely exquisite, but what a treat to watch the interaction among composer, director and choir.
I came to appreciate the unique contribution made by each of those persons and the clear delight they found in working together to create a thing of beauty and majesty.
As I listened to them polish and perfect their music, I was reminded of the grand tradition in the Church of bringing our finest gifts to God.
There is a place for music, liturgy and church design that are readily and easily accessible to average or popular tastes. This is especially true in an era when Church has become unfamiliar and even foreign to so many.
But it's equally true that Church is meant to inspire and elevate us to greater (or higher) things in soul, mind and body, both individually and collectively. Music, art, poetry, literature, architecture, theater: done well, all these endeavors contribute mightily to the up-building of human life and the human spirit.
We cannot live without them.
In looking to the future, we not only need music that is lively, engaging, infectious and community-forming; we also need to be intentional about including — and being led, inspired, guided and challenged by — persons with the gifts of imagination and creativity, persons who remind us of the "imago Dei," the God-given beauty, goodness and sacredness that exist within us and around us. It's an interesting challenge: to find new ways of conveying ancient truths and crafting ancient practices.
(That's what the video screens and images are all about that have become part of our worship and my preaching.)
Doing church in new ways does not, however, negate a commitment to excellence and quality.
— Craig
---
9/17/14 The only way to succeed: Take a chance on something
I never play games of chance at The Fair. They're a rip-off, pure and simple. No matter how easy they look, the odds are stacked against you —- hard.
But there I was on a Saturday afternoon with the grandkids, and they had other ideas.
Reluctantly, I let myself get "out-voted" … talked into buying a bucket of plastic rings, trying to land one on the neck of a Coke bottle. The results were predictable. One after another, the rings fell or bounced harmlessly away, until only two rings remained. Then it happened.
My next-to-last toss flew straight and accurately and landed oh so gently and perfectly, nestling itself around one of the glass bottles. Amazingly, I had won. I whooped with the best of them. It was all very exciting, especially since I had never won anything like that before.
I pictured myself walking down the midway, proudly toting my grand prize, the envy of all who passed by.
Then reality hit. While the kids were deciding which giant stuffed animal to claim as their reward, I did the math. You can't take three grandkids to the Fair and go home with only one prize. That just won't work. No way, no how.
So now I was stuck figuring out how to get the kids to share one stuffed animal … or how to come up with two more prizes. Either way, I was sunk.
Next thing I knew, there was Jason (my daughter's boyfriend), furiously throwing darts at a wall of balloons, then walking away with a second stuffed toy. Two down, one to go.
The grandson had his own ideas about what needed to happen. Eying the booth with the biggest prize of them all — a massive black gorilla — he convinced his mom to shell out $5 for another bucket of rings and began his own quest for fame and fortune. As before, the rings skittered helplessly away. We all joined in, trying to help, but to no avail. Then it happened. Again.
Lightning in — or more accurately, on — a bottle, a second time. The siren sounded. The lights flashed. Unbelievable!
That's how I ended up walking the whole length of the midway, from one end of the Fair to the other, schlepping an armload and a half of giant prizes (so the kids could spend the rest of the day enjoying the rides). It was well worth every look and comment I got!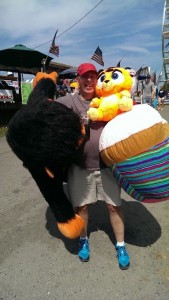 But it only happened because I decided to go against my better instincts and try something I'd never done before … something I KNEW was a complete waste of time and money. As the NY state lottery likes to say, "You've gotta be in it to win it."
Whether we know it or not … whether we like it or not … We're at a similar point in our life as a congregation. In fact, all of our city churches are at that point.
If we keep sticking just with what we've been doing (and not doing), the results are going to remain the same. Our church … all of our churches — are going to continue to dwindle and decline. That much is clear.
What's not clear is what will happen if we're willing to take a chance and start doing things a bit differently. There are no guarantees (except the guarantee of what will happen if we don't try), just as there was no guarantee we'd win a single prize at the Fair, let alone three.
But the only way — absolutely only way — to succeed was (and is) to try.
I'm not asking or expecting you to like or agree with everything we try. You and I both know that's not going to happen!
But I do ask that we think about the long term … what becomes of this place after you and I are both gone.
And I ask that we think not just about our own preferences but about our kids and grandkids … so they can come to know and worship God in their own way, fall in love with and follow Christ and his Gospel in their own way.
— Craig
8/27/14 Sabbatical offers a time for rest, connecting with God
For some, a sabbatical is a time for study, research, new learning. And so it was for me.
I went back to school. Spent time in a classroom, as a student, for the first time in almost 40 years. Homework. Books to read. Writing assignments. Class presentations. It was all good.
In light of the transitions taking place for University Church and all the other Syracuse city churches … for me and all the other city pastors … I spent my time delving into two important topics: "Healthy Congregations" and "Deep Change."
What makes some churches healthier than others? What makes one church thrive and another decline? How do we change the things we can and make peace with what's beyond our control? I look forward to bringing what I learned back to you and the other leaders around the city.
+ + +
For some, a sabbatical is a time for rest. And so it was for me. I relished the change of rhythm to my life. Not hurrying out the door to get to the office every morning, but letting my grandchildren — and me — ease our way into these summer days. Driving them out to summer day camp at Baltimore Woods in Marcellus. Spending the morning reading and observing the beauty of nature, then enjoying a picnic lunch with the youngest child, before returning home. Taking a nap. Getting hooked on BBC murder mysteries and the Tour de France. Walking or riding my bike almost every day. Tackling a few home repair projects. Getting more involved in meal planning and preparation.
There's a lot to be said for a slower, more balanced pace to life (even when I'm not on sabbatical).
+ + +
For some, a sabbatical is simply a time for ceasing all work, period. This, of course, is the deepest and truest meaning of the word. One which I almost overlooked.
As I write these words, I'm nearing the end of my annual weeklong silent retreat on the Connecticut shore. I don't come here because I'm so good at it, but because my life depends on it.
I need this time and place … the silence and stillness it provides … to push everything else aside, in order to rediscover God and myself and the goodness of life … to allow God to open my eyes and melt or soften my heart … to hear Jesus calling me, as if for the first time.
But I almost missed out on that this year, because I came ready to use the week to wrap up all the unfinished items on my sabbatical to-do list. The books still waiting to be read. The planning still needing to be done for my expanded leadership role. The pulling together and synthesizing of all my learning over the past two months.
Fortunately, a wise and wonderful woman (whom I met with every day to talk about how my retreat — my time with God — was going) put a stop to all that by reminding me that I had one priority and one priority only during my time on retreat: to make myself available to God and God's love for me. If that meant some books didn't get read or some plans didn't get polished, oh well, there's always next week / next month / next year.
So instead of madly racing through my unfinished reading list, planning my first few sermons back and calibrating how best to fulfill my new leadership role, I read poetry and scripture. I walked the beach for an hour or so, as a storm rolled in with winds of 25-40 miles per hour, waves swelling to 4-5 feet and a tidal surge of 50 feet or more further down the peninsula.
I watched a lone seagull finding her way home before the last sliver of daylight was gone. I listened to the steady lapping of the ocean in the middle of the night.
I watched a dozen artists spend a morning painting the same seascape, each in their own way.
I "snuck" out for a lobster roll and a gem of a movie (a "talkie"!) about adolescence, families and growing up. I studied the stars. I met woodchucks, rabbits, foxes and skunks, all staking claim to the property.
I found reasons to smile and laugh, along with shedding a tear or two at the news of the day.
In other words, I saw God. And it was all so wondrously glorious, wakening me (again) to the power and majesty, the mystery and wonder of The One who created all things and called them good — including me and you.
In the end, my retreat time lived up to my hopes and expectations — just not in the way I anticipated. Instead of neatly tying up all the loose ends of my sabbatical, it completed my sabbatical by adding the missing piece: the spiritual dimension.
Apparently, what I wanted God to do — bless all my careful planning for the future — wasn't what God wanted to do, which was simply to bless me. I'll settle for that. Gladly.
— Craig
8/6/14 Pastor and congregation doing own things this summer
It's humbling. It really is.
While I've been off doing my thing this summer, so have you.         That means, among other things, that you've been learning to live without me. And have moved on without me.
Part of my sabbatical learning is the realization that life and ministry have gone on — quite well — without me this summer.
In my absence, you have continued to gather for worship and fellowship; continued to feed the hungry and welcome the stranger; introduced video technology to the sanctuary and Sunday worship; embraced the leadership of Alicia Wood; welcomed each member of the new clergy team; and taken the first steps in the new Syracuse city cooperative ministry.
It's good to be reminded that no one of us is indispensable! It's good preparation for retirement.  For death too.
As I said, humbling … but in a good way … for it demonstrates that the strength and wisdom of University Church reside in you, the members and leaders of this congregation.
That's important for all of us to realize and remember … even if it leaves me (at least for now) looking in from the outside.
Rightly understood, worship is the work of the people.  As is all of Christian ministry. It belongs to all of us; it's never a one-man or one-woman show.
So humbled as I am, I'm also quite pleased that you have carried on so well without me —exactly as I knew you would.
That's especially important this summer, with all the changes that are afoot for the city churches of Syracuse. In re-grouping / re-structuring / re-organizing ourselves, we have a unique opportunity to re-boot / re-order / re-conceive / re-frame / re-design / re-prioritize United Methodist ministry in the city of Syracuse, letting go of patterns and practices that are no longer vital or viable, while developing new forms that are vibrant and fruitful in the context of today's challenges and realities.
It's not at all about preserving the past (except where that makes sense), but about building a bright new future that we can all celebrate.
Doing that will require all of us — lay and clergy, young and old, book-smart and street-smart — working … and praying … together. Learning, too, to trust and respect each other — and God — in new ways.
A phrase from my summer reading has stuck with me.  A Polish proverb that translates as: "Not my circus, not my monkeys."
It's fast becoming a watchword for me — a reminder to keep my focus on my responsibilities and not get sucked into other people's agendas.
As I get ready to return to work in a couple of weeks, that will be important for me to keep in mind.
Both because I don't want to disrupt the good work you've been doing and because the new city-wide plan will demand great intentionality and accountability.
William Martin, in "The Art of Pastoring," expresses it this way:
When your congregation despises you, 
it is a great sorrow.
When your congregation holds you in awe,
it seems somewhat better.
When your congregation praises you far and wide,
it seems even better still.
But when your congregation hardly notices that you exist,
you have become a pastor.
When the pastor's work is done,
the congregation will truthfully say,
"We did it ourselves."
And the pastor will rejoice.
So be it.  Amen.
— Craig
7/9/14 No formula found but a lesson learned
I saw the future one Sunday morning. I visited a downtown church that was uncannily like University Church. So much so that I felt immediately at home.
The mix of people, their openness and warmth, music led by a talented organist and soloist, a competent pastor doting on a new grandchild … all I had to do was close my eyes and click my heels to imagine I was back home in Syracuse.
The one noticeable difference was that the sanctuary was at least three-fourths full.
"How nice that would be," I thought to myself. "Isn't that one of the hopes behind our uniting with the other city churches — larger, more sustainable worshiping congregations?"
Then it hit me … something I couldn't tell the pastor … that their future is our future … and it isn't pretty.
For all our similarities, it was who wasn't there that was most telling. They were no better at involving people in their 20s, 30s and 40s than we have been.
Without that group of persons, the future of any church is clear … and dismal. If we want a different, livelier kind of future, then we need to start making changes to our style of worship, ministry and leadership that can attract those missing 20-, 30- and 40-year-olds.
+   +   +
I wish you could have been with me for the Chautauqua-like lectures in Wisconsin. The lectures had two overriding themes:
¨ Jesus as a question-asker (more than an answer-man); and
¨ the Church's tendency to focus on the wrong questions (questions that may seem important to us, but which no one outside the church is the least bit interested in).
I didn't agree with everything I heard, but it certainly got me thinking. That's why I wish you had been there — so we could have begun a conversation about what it means to follow Jesus in being (a) humble enough to admit we don't have all the answers, (b) real enough to encounter people in the messiness of life and (c) courageous enough to ask questions that lead to richer, fuller life.
+   +   +
My two weeks of summer school classes
weren't exactly what I was expecting. I went looking for answers — formulas — about how to create healthy congregations and how to successfully manage deep change.
What I learned was that no one of us — no matter how skilled or how smart — can single-handedly fix or solve anything.
We are part of interwoven, complicated systems or networks (families, churches, groups of churches) that beg simple solutions or quick fixes.
That's both bad news and good news all rolled into one. All any of us can ever do is take responsibility for our own actions.
But … because we are part of the overall system (or family or congregation), healthier behavior on our part will have a positive impact on the system as a whole.
I don't have to try to do it all by myself … but neither do I have to give up in helpless frustration or futility.
I simply have to take responsibility for myself (as much as possible) and not unnecessarily or unwittingly add to the stress and anxiety already present and at work in the system.
The trick is staying true to oneself and aware of one's own reactions, while staying connected to and involved with others — regardless of the level of stress, anxiety, conflict or change. (Note to self and reader: This is much easier contemplated and practiced while on sabbatical!)
— Craig
6/11/14 The truth: We failed. It's a wake-up call to action.
As people of faith, we are called to speak the truth in love. Always. No matter what. Our words are to be used neither as weapons nor as smoke screens.        It may not always be pretty or easy to swallow, but, ultimately, the truth will set us free.
That's biblical too. Because we love — God and humanity — we speak softly, gently, carefully, tenderly. Because we love, we speak simply, clearly, truthfully, straightforwardly.
I've been cleaning my office in preparation for my sabbatical leave this summer. I want to come back to a clean office, ready for a fresh start, both here at University and with the new citywide ministry.
After six years, some office cleaning is due. Overdue, in fact. That's truth-telling. I may not like admitting it, but unless I acknowledge that my office is often a jumble (or is it jungle?) of books and papers, I'll never do anything to change it.
Change happens as a result of recognizing that the status quo is no longer acceptable or sustainable … and then beginning to act in new ways … ways that are consistent with the new reality or desired future.
John Wesley's historic questions for Methodist pastors include these: "Are you going on to perfection? Do you expect to be made perfect in love in this life? Are you earnestly striving after it?"
The day we stop believing in and striving after "perfection" … striving, with the help of God, to make tomorrow better and more loving than today … is the day we die, at least spiritually.
One of the treasures I found when cleaning my office was a "memo" that pre-dated my arrival six years ago. The memo hung in the first floor kitchenette for several years. The memo grew out of work done seven years ago by our church leaders, aimed at creating a healthy, vibrant, sustainable future for University Church. Here are the highlights of the memo:
"At the January 20th (2008) Annual Meeting, many in attendance felt that UUMC is at a point for Revitalization, while a few felt that UUMC is at a point for Redevelopment."
"How we make revitalization work: Looking at facts of decline; Avoiding blame & denial; Engaging in new learning; Committing to reassessing formation questions — identity, purpose, context."
"What blocks revitalization? Denial & Fantasy. Denial: Ignoring internal dysfunction; Ignoring external change. Fantasy: Growth can occur without change; Change can occur without conflict; Looking for the 'silver bullet' answer (e.g., 'We just need a new Sunday School curriculum … more leaders … a new pastor.')"
"How we make redevelopment work: Recognizing loss of previous congregational identity/identities & purpose; Finding & empowering leaders who can start a new identity & purpose for the congregation; Reallocating resources to discover & live out the new identity and purpose; Care for members who choose not to engage the new identity and purpose."
"What blocks redevelopment? Failure to find resources: Spiritual failure — can't face the fact that the congregation is dying + disconnected from the power of God; Financial failure — inadequate budget or over-optimistic revenue projections; Political failure — leaders underestimate resistance from the congregation, resulting in stalemate."
Like it or not, the memo is a clear example of truth-telling … of where we — and the city churches as a whole — are. Much hard and good work has happened during the past six years … work largely aimed at birthing a new future for this congregation … work that has produced some very significant, positive and tangible results.
But at the end of the day (or at the end of 2,192 days), the need for revitalization or redevelopment is more pressing than ever.
That's a hard truth to speak and hear. Hard for me as a pastor. Hard for capable and hard-working church leaders. Hard for faithful and devoted church members. Because we imagine we've failed somehow.
But the truth is just that. Not an accusation. Simply a wake-up call and a call to action.
Are we — and our sisters and brothers in other churches — ready to hear the truth, as well as speak it? I'll be praying for that — and each of you — while I'm away.
— Craig
A Thank You from Craig:
Over the years, I have been envious of clergy colleagues whose congregations took time to recognize some significant milestone in their ministerial career. No more! You outdid yourselves on Sunday, both in marking my 40 years in ministry and sending me off on my sabbatical in such a supportive and upbeat way. I am deeply appreciative … and will carry your words and faces with me over the next two months.
I am grateful, too, for the gift of the Celtic cross and wall plaque, and look forward to hanging them in my study, when I return.
Most of all, I very much appreciate how you made the morning not all about me, but a genuine celebration of our life and ministry together.
We have much to look forward to.
New ministry plan calls for some heroic action 5/21/14
I'm not a big fan of sci-fi monster flicks. I've never watched any of the classics of that genre ("Mothra," "The Blob," "The Mummy," "Alien," "Creature from the Black Lagoon," "Night of the Living Dead," "Attack of the Killer Tomatoes"). Still, I'm intrigued by the ads for the new "Godzilla" movie. I hope the reviews are decent enough that it's worth buying a ticket and going to see.
What is the appeal of such movies? Monster movies speak to the unpredictability of everyday life and our fear of that which is out of our control. No matter how well we have our lives planned out and carefully orchestrated, there are unforeseen events — disasters — catastrophes that we simply cannot anticipate.
They appear unannounced, out of nowhere, wreaking havoc and mayhem in all directions. They turn our lives upside down and appear utterly impossible to overcome. Who or what can stop them and bring normalcy back to our lives?
Monster movies (like children's fairy tales) are a safe and symbolic way of dealing with the scariness and uncertainty of life — a passion play, an epic and apocalyptic battle between good and evil, chaos and order, with the future hanging in the balance.
In his book, "Invasion of the Dead: Preaching Resurrection," Brian Blount writes that the story line described above is a staple of modern popular culture, because it helps us interpret and cope with the "ever-present and all-encompassing nature of death. … Death reveals the fragility and tenderness of life. … Life trembles before it and struggles to overcome it …. . (H)ope, that what is good about life can overcome what is destructive about death, provides the dramatic lure, the proverbial carrot on a dramatic stick that hooks readers of novels and viewers of film. They keep coming back because they keep believing that sooner or later the death-wielding vampires, werewolves, zombies, aliens, pandemics, environmental disasters and the horrifying devastation they bring with them — all such will themselves die, and life will win out."
But here's the thing: We have to be willing to see it all the way through to the end. If we stop reading or watching too soon, we effectively cede the victory to the monster (or death).
It will appear that we and all we hold dear are doomed, that we are helpless and powerless to do anything about the monster and the destruction it brings. We will miss the great story of those who, against all odds, heroically rally against the monster, stem the tide and win the day on behalf of the whole community. We can never reach Easter if we close the book at Good Friday and the cross.
For the past four months, we have been watching and anticipating the approach of a "monster" in the guise of a new cooperative ministry plan for the United Methodist churches of Syracuse.
The plan is monstrous not in terms of being evil or demonic, but in the sense of reordering our familiar concept of church and causing us to think and act interdependently in ways we've never had to before. For "can do," positive-thinking, privileged people and congregations, this is new (and perhaps unwelcome or traumatic) territory — one that may well help us better comprehend the daily reality of persons in poverty and persons of color, who often have limited control over their lives and destiny.
But are we truly helpless or powerless in the face of the coming changes? If we think that, then we're dead already. This is not a time for hand-wringing and doomsday-ism.
It is, however, a time for heroic action … for using our skills, resources, wisdom, faith and experience to face the oncoming changes and challenges head-on and to strive as mightily as we can, not to defeat them, but to make them work — not just for our own sake, but for the sake of all United Methodists across the city of Syracuse and, even more, for all the people and neighborhoods of this great city.
So, one ticket for "Godzilla," please. And one ticket for my friend, Jesus. Anyone else want to come along? It's going to be a terrific adventure!
— Craig
Big changes draw near, for church and pastor 4/30/14
The next few weeks will bring major changes — for all of us. One of these changes is the announced shift in how ministry is structured in the city of Syracuse and in how pastoral assignments (appointments) are made. These changes will take effect on July 1.
Between now and then, preliminary work will be done to plan and prepare for the coming changes. The full extent of these changes will not be known for another year or two, but they'll begin to be seen this summer.
The most immediate and noticeable change will come in clergy leadership, including Sunday morning worship leadership and preaching.
Instead of each congregation having its own pastor, a unified team of pastors will work together, serving all of the city churches as a single, combined staff.
District Superintendent Darryl Barrow announced the makeup of the new clergy team this week. (See the front-page story.) I am pleased to report that I am part of that team. While I will continue to be involved in the life, worship and leadership of University Church, I — like each of my colleagues — will be responsible for pastoral oversight and leadership of all eight churches. How this will work exactly is yet to be formulated, but should become clearer as we move closer to July 1.
As another sign and symbol of the new shared clergy staffing, each pastor will have an office in at least two locations around the city. I, for instance, will soon have office hours at both Bellevue Heights Church and University Church.
Over the summer you can look forward to meeting most of the clergy team members as they take turns leading worship at University and the other seven churches. I know you will go out of your way to welcome them and make them feel at home. (E. Chip and Lillian Owens will not come on board until Sept. 1.)
Change No. 2 is the sabbatical leave that the SPRC and Governing Board authorized for me, starting June 9. This study and renewal leave was designed with the needs of University Church in mind, but, in God's infinite wisdom, the activities I have planned are just as — or even more — fitting for the new cooperative ministry venture.
My plans include:
¨ two weeks of intensive summer school classes at Trinity Lutheran Seminary in Columbus, Ohio, on the topics of "healthy congregations" and "deep change";
¨ one week at an annual Chautauqua-like conference in Wisconsin, featuring two of my favorite authors in the realm of pastoral theology centered around the theme of "Why the Church needs to ask more questions than it answers");
¨ my annual weeklong silent prayer retreat in Connecticut (as the culminating event before returning to work).
In between these events, I will spend a month at home, reading about … reflecting on … and readying myself for the new style of ministry and my leadership role in it.
Counting vacation time (including visiting my father and step-mother in New Hampshire and introducing my grandchildren to the wonders of the seashore and mountains), I will return to work in mid-August in time to be ready for the start of the new church year — which will be different from what we've known before.
In many ways, this extended absence will cause all of us to begin to adapt to the new reality of Syracuse urban ministry, church life and pastoral leadership.
The summer will give you and me both the opportunity to "test drive" the new approach, assess its strengths and weaknesses and begin to work out any obvious logistical kinks. Done right and done well, renewal in ministry will be yours, as well as mine.
— Craig
Keep our focus on the big picture, big questions 4/9/14
The phone rang just as I was getting ready to pray. The occasion was the church's annual volunteer appreciation luncheon, and I had been tapped to say grace.
My turn was coming, but first my cellphone chirped — or more truthfully, shrieked with the sound of seagulls (which is a story for another day). Normally, I would simply ignore the call … but the caller ID told me it was from my granddaughter's daycare center.
An unexpected call in the middle of the day from the people taking care of your child or grandchild is not to be ignored, so I answered the phone.
It was the director of the center, informing me that Kaleigha had fallen, knocking out a tooth.
Instantly, all my plans for the afternoon took a back seat to seeing what I could do for my granddaughter. Nothing else mattered. Only her well-being.
In the categories of Stephen Covey, this was both important and urgent. So I dropped everything else to go pick her up and take her to the dentist to see what (if anything) could be done to salvage the tooth.
In similar fashion, the Conference's proposed new plan for the Syracuse city churches has commanded everyone's attention over the past two months. Life and ministry have gone on, but always with an awareness of major questions swirling around. There are practical questions galore:
¨ How many churches will remain open as   places of worship?
¨ Which ones?
¨ When will we know?
¨ Who will be involved in mapping the direction   and making decisions about the future?
¨ How many pastors will remain?
¨ Who will they be?
¨ How will they be assigned?
¨ But as pressing as these questions seem … as urgent as they may be … as legitimate as they are … there are other questions that are even more important. These questions focus less on "how" and more on "why."
In his book, "First Things First," Stephen Covey advises leaders not to mistake the urgent for the important and not to allow the urgent to override the important. Leaders need to concentrate on the big picture and the long-term.
What does that mean for us? In the current environment, it means acknowledging what triggered the cooperative ministry proposal in the first place — namely, the steady decline of all of the city churches (as a result of many factors, including some beyond our control) and the realization that, left unchecked, not one church would likely survive. If that scenario is unacceptable, then something different has to happen.
Keeping our focus on the big picture —- and the big questions — is what matters.
¨ Are decline and death inevitable?
¨ Is that what God desires and intends — for us and for other city churches?
¨ What does it mean and what does it take to build up the body of Christ?
¨ What does a healthy, thriving, vital, energized city church look like in today's context?
¨ What needs to change for that to happen — here and elsewhere?
¨ What does a credible and impactful witness and blessing to the city and its people consist of?
¨ Do we have and can we marshal or align the necessary resources for that?
¨ Do congregations and leaders have the courage and faith to do what's called for?
As it turns out, these are the kinds of questions that prompted the Conference's plan. And truth be told, they are not the questions of "outsiders"; they are our questions, too.
For the past year and a half (at least), University Church leaders have devoted considerable time and energy to these very same questions. In many ways, our newly updated strategic plan and last year's Sustainability study mirror the goals and direction of the new citywide ministry plan:
¨ Providing diverse worship and music styles, in order to increase worship attendance
¨ Expanding the scope and effectiveness of outreach, in partnership with our neighbors
¨ Nurturing spiritual growth, disciple-making and Christian community that includes all persons
¨ Fostering long-term congregational stability and sustainability
While there are some nuanced differences that can't be ignored, in broad strokes our list of concerns and priorities is consistent with those at the core of the citywide plan. Although we came at these goals from the perspective of a single congregation, the Conference plan logically takes a wide-angle view, incorporating all of the city churches simultaneously.
Even so, our own conclusions clearly point to the need for increased partnering in a number of key areas. It's also why we had been exploring bringing in someone to work with us on these goals.
As we move into Holy Week, I'm mindful of how Jesus "set his face" for Jerusalem and — despite all that awaited him there, including suffering and death — was not deterred or sidetracked.
He knew what was truly important — for himself and for us — and did not lose sight of that or sway from it.
He knew, too, that new life and resurrection come at a cost.
May we have the courage to follow him on that path … as individuals and as a congregation.
— Craig
P.S. My granddaughter survived. The tooth did not. But the Tooth Fairy's overnight visit made everything OK. (Oh that it were so simple in other parts of life.)
Make the most of what we're given and trust God 3/19/14
Where have all the flowers gone,
long time passing?
Where have all the flowers gone,
long time ago?"
+   +   +
As I kept vigil in the sanctuary on Ash Wednesday, there were long stretches of time when I was alone — alone with my thoughts and prayers, alone with my Bible, alone with my spiritual/devotional reading, alone with my worries and desires. My eyes wandered around the sanctuary: the towering pillars and arches, the carved woodwork, the stained-glass windows.
"What is to become of this place," I wondered. Chances are I would have had those thoughts, no matter what, but they were particularly poignant and salient this year, in light of all the talk about merging and closing churches.
(Yes, I know that's only half of the story and that the other half is about extending and expanding United Methodist impact on the city. But before we can get to that, we first have to deal with what's going to be lost or left behind. That's simply how it works for most of us. We have to find a way to let go of the past before we can move on to the future.)
What will become of this place, I wondered … and all the other places like it? What will become of its witness for justice and truth, its goodness and mercy, its beauty and joy? What will become of the faith and hard work that supported it over all these years? Will it simply become a footnote of history, a relic of a bygone era? Has it all been for naught, subject to the whims of a culture that increasingly sees religion as irrelevant or, worse, hateful and injurious?
Perhaps it was coincidental (I think not), but on my way to finding Psalm 51 (the chosen Psalm for Ash Wednesday), my eye was drawn instead to Psalm 49. For the record, let me admit that Psalm 49 is one I don't know well. I can't tell you the last time I looked at it. But it was as if it had been written just for me and that occasion.
Psalm 49 stands as an unblinking reminder that we all — women and men, rich and poor, wise and foolish — have a common destiny and fate … the grave. "They all perish. Their graves will be their homes forever.  Their prosperity cannot keep them from death." (Psalm 49:10-12)  (I know this is depressing, but hang on. It gets better.)
In the midst of all this, the Psalmist pauses to declare: "But God will redeem me and will pluck me out of Death's control." (verse 15) I needed to hear that word last week — that in God, nothing is ever lost or wasted, and death and decay do not have the last word.
As I made the sign of the cross on the forehead of friends and strangers, I took that promise to heart. In place of the usual Ash Wednesday blessing, I whispered these words: "Another year closer to death. Another year closer to Life.  Thanks be to God, in the name of Jesus."
I got some strange looks — including the woman who literally jumped back in startled shock and sputtered protest. The message was too stark, too blunt, too direct. But the pronouncement of Life that overwhelms and overcomes death lifted that woman (and me and everyone else) beyond the raw acknowledgement of our mortality and finitude.
We — none of us — can control what the future brings. Nor can we guarantee that anything we have done will be preserved to the end of time.  All we can do, day by day, is to make the most of what we've been given, for as long as we're given … and keep growing in our trust of God for the rest.
"Create in me a clean heart, O God,
and put a right spirit within me.
Cast me not away from thy presence,
and take not thy holy Spirit from me.
Restore to me the joy of thy salvation,
and uphold me with a willing spirit."
(Psalm 51:10-12)
— Craig
P.S. The season of Lent is the perfect time to think about death and endings … and unimaginable, unfathomable newness that lies beyond our grasp.  This is God's season and God's time, not ours.
Treasures of the past found far and close by 2/5/14
In a few days my wife, Barbara, and I, along with our 9-year-old granddaughter, Maya, will be heading for Ireland.
It's a first-time trip for us —something we've been planning and looking forward to for half a year. Of the three of us, Maya actually has the strongest Irish connections, both in terms of family lineage and her passion for Irish step dancing.  So we'll introduce her to the Irish countryside and culture — music, dance, story-telling.
We also want to spend time exploring the history of Ireland, especially the origins of Celtic Christianity. What were (are) the distinctive characteristics of Celtic Christianity? What gave rise to, shaped and sustained this understanding of faith?  What is the enduring legacy of Celtic Christianity?  Might it have something to teach us about the hardiness and appeal of faith in a rugged, non-Christian culture?
So we'll visit the ancient ruins and "thin places" (where the seen and unseen worlds crowd in on each other): long-dead and crumbling monasteries; simple, abandoned dwellings in isolated and barren settings; burial grounds of forgotten souls.  At least until Maya says, "No more."
Even then, we want her to come to be aware and appreciative of the gifts of the past — not as dead artifacts or mere curiosities, but as a fertile seedbed for the future (no matter how dissimilar that future seems).
Rachel Srubas (in the current issue of "Weavings") laments the prevalence of the "Death of Church Movement" and the "obsolescence of the mainline church" (in favor of some vague, generic, de-institutionalized, self-driven spirituality).  "We are frequently reminded," she writes, that the "institutional church offers little of value any more, unless you like rummage sales.  (We) have become captive to the belief that the church is dead or dying."
"My problem," she declares, is that "I love the doomed, decaying, institutional church. … I love the people and the steeple, the Word and the sacraments, the polity and the potlucks, the hymnals and even some of the committee meetings.  I don't want church to die.  I don't want my parish to perish."
Her solution? "I commend to you a spiritual practice that will not cause a turn-around in your church's dwindling numbers, but may revolutionize your heart and release you from captivity to dispiriting daily (recycled) 'news' of church decline.
"Go sit with the dying. Go pray at the bedsides of people who will certainly not live to witness the birth of a new spiritual awakening. … I confess I sometimes think of the old as though they're the church's problem and not its venerable matriarchs and patriarchs. But by the grace of God, I've developed my capacity to cherish antique people, to love holding their hands in mine and saying ancient prayers with them. … They grant me a glimpse of life lived close to its end, close to its Maker.
"Very old people tend to be very thin people, and can give the same gifts thin places do. Their translucent skin, few words and long silences veil just barely the presence of God . … All you can finally do is sit in their company, listen to their breathing, and sense the truth that mortality is a blessing beyond understanding, that dying is a good way to get over yourself."
I could not help but think of those words last week, as I stood, sat and prayed beside the beds (next to last resting places) of two aging, dying saints: Barbara, whose grandfather, once upon a time, pastored University Church before being elected bishop, and whose grandmother was memorialized in the name of a women's group here; and Johanna, who (along with her "sister" Margo) has been one of the longtime mainstays of this church's outreach to the neighborhood and to refugees arriving from far-off places.
Where these two women are headed next, no passport is needed — unless it's the stories of faith and Jesus they learned as children; the hymns and Bible verses that delighted and comforted their souls; the acts of compassion and justice that filled their lives; their commitment to beauty and truth and love … even if all these seem dated and out of fashion in today's society and culture.
I may travel to Ireland to discover the treasure troves of the past, but sometimes those are as near as your next-door neighbor or the elderly worshiper in a half-empty church.
And no matter what the future holds, it is built solidly on their shoulders.
— Craig
Two sets of numbers = two different stories 1/15/14
The numbers last week were eye-popping.  Bone-chilling, too.  Zero degrees.  -4.  -11.
Winds of 20 to 30 miles per hour, with gusts in excess of 40 mph.  Windchills of -25 to -35.
Whether you're a number person or not (I am), numbers are an essential part of daily life.  I watch the numbers on the gas pumps, to see where to buy my gas.  I watch the numbers on the sports pages, to see if SU won.  I watch the speedometer to see how fast I'm going and the odometer to see how far I've gone.
Last week, in the middle of a snowstorm, I bought a lawn mower online, because the price was far better than anything I'd seen before. Then, the next day brought an email ad with a price drop of another $200, and I had to start all over again.
Numbers may not tell the whole story, but they're an important part of it.
On one of those super-cold mornings, I was out early for a two-hour seminar on financial literacy for nonprofit leaders.
Fortunately, I was familiar with most of what was presented, but a refresher course in this area is a good thing.
(The morning was actually part of a series of classes for nonprofit leaders from a variety of community agencies. It got me to thinking how valuable it would be to have a series of high-quality classes like this for leaders from local churches.)
Later that same day, numbers were an important part of our monthly Governing Board meeting.
We reviewed the results of this year's pledge campaign. We looked at the 2013 year-end budget figures. We perfected and approved a new budget for 2014.
For people who aren't into numbers, that may sound boring, but it was really fairly exciting and gratifying.
First up was the Outreach budget. For the first time in recent memory, the Outreach budget ended the year in the black — through a combination of careful planning, generous giving, fortuitous savings and good management.
The good news continued with the overall church budget that, for similar reasons, also ended 2013 in the black with all bills paid, including 100 percent of our Conference commitments.
A couple of other numbers are worth highlighting: general church giving (pledges and other contributions) was greater than expected, and overall income came in at 99.9 percent of what had been projected.
All together, these numbers, coupled with the results of the pledge campaign, gave our church leaders the confidence to adopt a slightly larger, but still balanced budget, for 2014. Important as these numbers are, they are not the only ones that matter.
This is the time of year we fill out the Conference year-end statistical reports, tracking how we're doing in key areas such as membership, worship attendance, Sunday School attendance, baptisms, number of persons served in the community, etc.
Not surprisingly, these numbers tell a different story from our (currently) stable budget picture — a story more in line with many other city churches, urgently in need of renewal and revitalization.
Both sets of numbers are part of who we are.
In celebrating our budget numbers, we cannot grow complacent. In acknowledging our areas of decline, we cannot become fatalistic.
The church's new strategic plan — adopted at last week's meeting — provides a roadmap for congregational transformation and capacity building.
The year ahead will tell the tale of our willingness to do what's needed — not just to balance the budget but to move toward health and vitality.
— Craig
Christmas: God coming to us when we least expect 12/18/13
Have I told you how much I love the season of Advent? How much it means to me? How much stock I put in it? How much hope I place in it?
It hasn't always been that way. Sometimes I let the busyness and stress of the season override any appreciation of Advent's gifts and blessings. But lately it's been different.
It goes without saying that it's a time of birth and expectant waiting. But the birth I wait for and long for is not just of Jesus, the Son of God, the Savior of the world; it is also my own birth or at least my spiritual rebirth … a time of renewed love, faith and joy.
Sitting in the sanctuary last Sunday, listening to the choir perform their special service of Christmas music, I was reminded of all that.
From a technical standpoint, what this talented group of singers does is almost always interesting and of high quality. But their work last Sunday was not just about musical technique and ability.  It was much, much more.
It was deeply affecting — a lyrical and magisterial representation of the heart of Christmas. My soul did cartwheels in response. (Not exactly an easy thing at this stage of my life!)
Most often when I think about Advent, it's about all the things I have to do to get ready. Shopping for presents. Getting cards written and mailed. Making time for family and friends.
Even as a pastor and preacher, my focus on the spiritual nature of the season revolves around what you and I can do to ready ourselves for the coming of God and the birth of Jesus.
But last week's music wonderfully reminded me that Christmas is all about God coming to us … to me … when we least expect and are least prepared.
It's not about me or us at all. It's about God, God's love for us, God's desire to be with us, God choosing us as a dance partner.
(Be still, my middle school wallflower heart.)
Here are some of the lyrics that caught my eye, my ear, my heart.
"In a manger laid, and wrapped I was
So very poor, this was my chance
Betwixt an ox and a silly poor ass
To call my true love to my dance."
(from "Tomorrow Shall Be My Dancing Day")
"In those days a decree went out, Dancing into the Promise!
See folks coming from all about, Dancing into the Promise!
Mary and Joseph came to that place, Dancing into the Promise!
Shepherds . . . they came too, Dancing into the Promise!
Let us all be found, Dancing into the Promise!"
(from "Dancing into the Promise")
"And He will joy over you in song.
And the Father will dance over you in joy!
He will take delight in whom He loves!"
(from "And the Father Will Dance")
I … you … God's true love? God rejoicing over you … and me?  God delighting in you … in me?  God dancing over you … over me … in joy?
Maybe the only thing we ever have to do is to listen for the music, join the dancing and add our voices to the heavenly choir.
The poet Ann Weems writes in that same spirit:
"Hooray for Christmas trees and candlelight
and the good old church pageant.
Hooray for shepherd boys who forget their lines
and Wise Men whose beards fall off
and a Mary who giggles.
O Lord, you were born!
O Lord, you were born!
And that breaks in upon my ordered life
like bugles blaring.
You were born
and I will celebrate!"
My life, your life, the world as a whole would all be better with more singing, more dancing, more celebrating, more rejoicing.
— Craig
Looking at a new direction God might have for us 11/27/13
Earlier this month, we held our annual Church Conference to (among other things) elect new leaders and set clergy compensation for next year.  It was an interesting evening, inasmuch as we were joined by leaders from all of our sister United Methodist churches located in the city of Syracuse — each of which had their own leaders to elect and salaries to approve.  Along with those items of business, we also heard presentations about the overall state of our city churches:
We all struggle with finances and declining memberships.
We are all over-staffed and "over-buildinged" for our current ministry and membership.
We all have difficulty attracting and reaching our neighbors.
The makeup of the city's population is vastly different from our membership base.
Our contributions to the Church's world-wide mission are minimal at best.
Our patterns and practices seem to be of little interest to anyone besides ourselves.
Those realities are not a surprise … and they cry out for serious conversation. It was unfortunate that evening that we did not have time to talk to each other about these common realities.
However, the pastors of the churches continue to meet regularly and have made plans to convene a special meeting in January for key leaders from each church to begin talking together and getting to know each other. With the encouragement of the district superintendent, we are also looking at bringing in a consultant/coach to help us find a different way forward.
*  *  *  *  *
In preparation for that Nov. 7 meeting, I composed my pastor's annual report. In many ways, it is consistent with the general picture we were given at that Church Conference.
A major focus for the past year lay in the work done and the report issued by the Outreach Sustainability Task Force. The task force was created to address a concern about the long-term future of several of the congregation's key outreach efforts in the neighborhood, due to an aging donor and volunteer base. While the study did not produce a quick and easy solution to the problem, it did propose a way forward, based on a possible culture shift for the congregation: from ministry to and for the poor to ministry with and of the poor.  At the heart of the proposal is the understanding that relationships (multi-cultural, multi-ethnic, multi-class, multi-racial, multi-national) need to be the priority in everything we do.
While the congregation has not formally voted on the proposal, it is already beginning to live its way into it. One example of this is the brand-new leadership development training program for congregation members living in poverty.  Thanks to a grant from the Upper NY Annual Conference, we have been able to launch this new program in which the goal is to
Help persons not just "get by" but "get ahead" (through new life and personal transformation), and
Recognize, affirm and use the leadership gifts of all persons, regardless of economic or educational achievement.
The urgency of this new direction became even more apparent this fall — not just for outreach but for all areas of our life and ministry — as worship attendance dipped and several key ministry areas ran into difficulty.
Together they point to long-standing structures, patterns and practices that can no longer function as they did in the past … and to a system as a whole that's in need of rethinking and redesign. No person or leader is to blame; rather, the system itself no longer fits today's realities.
The work of rethinking and redesigning has already begun through the church's leadership team (Governing Board), as it has devoted itself over the past few months to reviewing and revising the congregation's strategic plan for ministry, and as it weighs the possibility of working with a ministry coach/consultant to help us move wisely, effectively and imaginatively into the future. In the face of the challenges before us, the energy, faith and vision of the church's leaders and members are a Godsend.
I am encouraged by the openness and willingness of this congregation and its leaders to take a hard and honest look at ourselves and at the possibilities for new direction that God has for us. Of such is the beginning of new life, with pain and joy, memory and hope all rolled into one.
                    — Craig
Knowing who we are, where we are, what we're about 10/13/13
Alicia's a seminary student who's part of the leadership team of the new United Methodist ministry effort, "The ROAD."  Alicia's primary role lies in developing a small–group ministry for and with city residents here on the East Side.
The group has met weekly at Burger King for a couple of months but has had difficulty growing beyond a handful of participants. That inertia led Alicia to wonder what else could be done to build the group.
Alicia posed that question to a national advisor who's helping The ROAD get started. When Alicia reported the advisor's suggestion (that she make use of Facebook, Twitter and other social media to connect with neighborhood residents), I laughed out loud. So did Alicia.
It was clear that the national "expert" lacked any awareness of the day-to-day reality of inner-city life.  Social media may be the way to reach new audiences for Christ … but not so much for persons whose computer time is largely limited to library visits.
Context matters. Part of being an effective "missionary" or messenger or ambassador for Christ is taking time to get to know the people, the place and the culture of where you want to work.
Making an assumption that people pretty much all think and behave alike or have access to the same kinds of resources, regardless of who they are or where they live, is a sure-fire ticket to irrelevance and ineffectiveness. It also ignores the flexibility, adaptability and creativity modeled by Jesus.
Knowing who you are … and where you are … and what you are about … is critical for all of us, not just for start-up operations like The ROAD. It's important for us as individuals. It's important for us as a 100+ year-old congregation! too.
Over the course of the fall, the staff and I have been working our way through the book, "The Weight of Mercy." The author is a second-career pastor who unexpectedly winds up running a ministry for the homeless and near-homeless.
The book tracks her experiences and learnings from the day she begins. Slowly, painfully, as the weeks and months roll by, she starts to re-assess and rethink much of what the ministry is about.  At the core is a growing awareness that befriending and caring for the poor and needy is very different from helping them experience transformation and new life.
That thinking has shaped our latest outreach effort. Starting Nov. 1, we will be doing leadership training with a specially chosen group of persons from our Friday community — almost all of whom are currently unemployed.
Led by Deb Virgo, the training is designed to maximize the potential of these individuals in terms of their own aspirations and their service to God.
This an exciting and promising venture. Please keep Deb and this team of persons in your prayers.
At the same time that's happening, the Governing Board is hard at work reviewing and revising the church's strategic plan for ministry.  The new plan is likely to be more streamlined and focused than the current plan.
A key aspect of the plan will be recognizing and affirming the dual nature of our identity, context and mission: our commitment to being more inclusive of persons from our neighborhood and our commitment to attracting persons from the greater Syracuse area — families that intentionally want to be part of a church that is inclusive, multi-cultural, multi-ethnic, reconciling and progressive.
Finally, we  start November with our annual Church Conference with a special twist. All of the Syracuse city United Methodist churches will come together for a joint Church Conference.
While we often function in a vacuum, oblivious to the existence of nearby sister churches, the truth is that, for all of our differences, we have much to gain from supporting each other and working together for the common good.
As those who share the "brand name" of United Methodist, this too is part of our identity, context and mission.
                   — Craig
A new way of looking at the story of Jesus 10/2/13
Slowly . . . s  l  o  w  l  y . . . I am migrating into the digital world, learning to make use of all the resources found there.
Most of the books I read now are e-books (though I miss the feel of a "real" book in my hands).          Much of my worship planning and sermon preparation is done online (while a 40-year-old working library of theological books collects dust).
The majority of my news (to my lasting regret) comes via the Internet, not an "old-fashioned" newspaper.
Correspondence?  Online.
Shopping? Online.
Music? Online.
I still have a ways to go, but I'm getting there.
The online world has even become a source of spiritual sustenance for me. I subscribe to several sites that feed my soul regularly.
One of them is "Gifts in Open Hands" by Maren Tirabassi. Once upon a time I collected books by Maren. Now I encounter her creativity on my computer screen.
I was particularly taken a couple of weeks back by her fresh take on the gospel of Luke.
She introduced it this way: "I have a spiritual discipline that involves reading one gospel over and over again each season and then, near the end of the season, seeing what have come of the connection of that particular time and the text. So … this is a look at Luke as seen through summer eyes."
It's sticky, mosquitoes are everywhere,
and there's time to think about pregnancy.
The old woman and the girl
with their ankles swollen and
their song and leaping
sit in the long late twilight
with quiet Zechariah who can't talk
but must pay attention to crickets.
And shepherds wander
the short hot nights, always
wondering if it's angels or thunder.
Simeon and Anna,
too long retired for anything
but swinging on the porch
while the world goes by
till they see this baby …
And there's this middle school boy
with his puberty full of god
whose folks come home from vacation
and leave him in town.
And this is one of his grown-up stories —
how it was sweaty work
and smelled like pig,
cleaning toilets in that motel 6,
near Four Corners —
and the kid wasn't in Vegas anymore,
but he remembered how good things
used to be in Des Moines.
And no one could be blamed
for rolling up the window to drive by
the drive-by,
get the cops on the cell
after they're out of East LA.
The sycamore in August is full of leaves
but the short guy can't hide.
And that's Luke, too,
somehow telling us he's up that tree,
or he's weeping with a napkin
and an alabaster jar,
or he's watching Jesus
weep himself over the city skyline
with twin holes
that does not know peace.
And because Jesus is who he is,
there's a promise
for the felon on his right
in the middle of their execution,
and forgiveness
for the national guard from the Bronx
rolling bones for his suit.
And three days later
there's some kind of extra inning
and he's invited to an end of the season barbecue in Emmaus
and somewhere between the coleslaw and the ribs
Jesus just stands there with
corn bread in his hands,
and Luke goes into the house
and pulls out his last postcard to send
to his buddy Theo —
"having a wonderful time,
wish you were here."
What part of Maren's "gospel" catches your eye and ear? How would you tell the story of Jesus in your own words and setting? What would you emphasize?  De-emphasize?
Connecting the story aloud to our own life and experience is key to helping others understand the relevance and power and beauty of the Christian faith and Christian church for themselves.
Key also to reviving the church … making it matter and come alive again for a new generation.
— Craig
P.S. What have you found online (including blogs) that helps keep your spirit alive / growing / fresh?  I'd really love to hear.
Planning to move boldly, confidently with God 9/4/13
I took my granddaughters, along with my out-of-state sister, to the Fair last week. Summer isn't complete without a trip to the Fair. That's the good news.
The "bad news" is that that means summer, like the Fair, has come and gone. Much, much too soon.
The girls and I did all the obligatory items at the Fair: kiddie rides, a midway game, Italian sausage, fried dough, maple cotton candy, the butter sculpture. (We decided to pass up the deep-fried pumpkin pie and the deep-fried Snickers bar wrapped in bacon.)
To my great surprise and delight, the highlight for the girls was none of these. Instead, it was touring the horse barn.
Even as an adult, the size of these horses was astounding. You can imagine what they looked like to children half my height. We visited almost every stall and horse — each one more magnificent and winsome than the one before.
We stopped to watch horses being walked, horses being groomed, horses being washed down, horses being fed, horses being watered, horses being bedded down for the night.
There's an awful lot of work behind the scenes to keep these creatures fit. Including tasks we quickly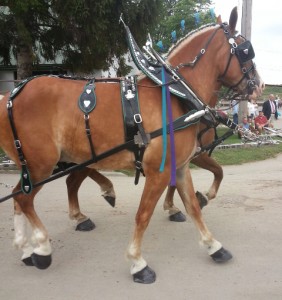 skipped over: mucking out stalls, hauling bales of hay, trimming hooves, refilling water buckets.
Often it's the behind-the-scenes activities —things that easily go unnoticed — that shape the success or failure of a venture.
It's just as true at church as it is at the Fair (and every other part of life I know).
I've been thinking about that the last few days.  A number of our leaders have been hard at work already, getting set for the fall, making sure everything's as ready as it can be.
Martha Sutter has been busy planning and ordering choir music. Sunday School teachers (new and old) have been meeting — rethinking and redesigning our Sunday School format and curriculum to better serve our children and families.
The Governing Board has initiated a comprehensive review of the church's strategic plan, with a special eye on incorporating recommendations from the recent Sustainability study.
A worship team has mapped out worship and preaching themes for the fall. Another group has developed new landscaping and lighting plans for the front of the building.
Stephen Ministry leaders have been looking at practical and manageable ways to expand our caring for church members and friends.
Early conversations about next year's budget, funding priorities and fundraising plans have begun.
And all of this happening in the "quiet" time before Labor Day.
But such planning is absolutely essential if we are to take the next steps in our walk of faith, as individuals and as a congregation. Our planning is not about maintaining or preserving the status quo; it is about moving forward boldly and confidently with God.
In his book, "Rich Church, Poor Church," J. Clif Christopher contrasts the way of life in spiritually rich (or healthy or vital) congregations with the way of life in spiritually poor (or sick or insignificant) churches.
A primary defining difference has to do with high expectations vs. low expectations. He also talks about wanting to succeed vs. wanting to please, and focusing on seeing people grow vs. seeing people content.
"The Rich Church," he writes, "constantly holds out a vision that is grand and bold about what God is doing and is going to do. … They consistently invite persons to be part of something much bigger than themselves. … The Poor Church seems to have no further vision than the end of the day. Their vision is to pay a bill or get through another Sunday. … They (have) no clear destination in mind."
With that in mind, here's a bit of what I'm working on for the year ahead:
50 years after the historic March on Washington and King's "I Have a Dream" speech, the work of ending racism and racial discrimination is unfinished.  (See Trayvon Martin as exhibit 1.)  Can I find persons to join me in an interracial dialogue circle (perhaps in partnership with other eastside congregations)?
The barriers between rich/poor and city/suburb (to name just two) remain high. Can we find regular times and ways of coming together, in order to learn about and with each other (not just sit next to each other in worship or at breakfast)? And can we break the locked-door habit during the week, so as to make ourselves more welcoming and hospitable?
Like the rest of us, our Friday Community and Sunday Breakfast guests bring "baggage" with them … baggage that can sometimes be disruptive or even explosive (and scary). Can I find several persons to do "mental health first- aid training" with me, so we can help our guests feel safe and secure while they are here?
Providing emergency food and assistance is a good thing to do. Helping people experience transformation and fullness of life is even better. Are there persons willing to help me explore what that looks like and how to make it happen?
— Craig
 40 years together: loved, accepted and cared for 8/14/13
40 Years. It's a long time. A long, long time. In biblical terms, an epically long time.  An unimaginably, unbelievably, almost impossibly long time (whether talking days, weeks, months or years).  A rupture in time between what life used to be like and what life has now become.  Think Noah and the flood.  Think Israel in the wilderness, slowly wending their way toward the Promised Land.  Think Jesus fasting in the desert.
Don't think ordeal. Please don't think ordeal … though ordeal is certainly part of the story. But the bigger story is about how life is different as a result of the passing of so much time.
40 years. 1973. End of the Vietnam War. Opening of the World Trade Center. Yom Kippur War. OPEC oil embargo. Gas shortages. Inflation. Roberta Flack. Roe v. Wade. Allende overthrown. Secretariat. Billy Jean King vs. Bobby Riggs. The Nixon tapes. Watergate hearings. "The Exorcist."  "The Sting." Spiro Agnew. Designated hitter. Saturday Night Massacre. "I am not a crook." Median U.S. household income: $10,512.
It seems so long ago, and yet I remember it like yesterday.  I remember other things from that year, too.  It was the year I headed off to Boston on a one-year "seminary exploration" scholarship.  (God and I have been on a year-to-year contract ever since.)  It was also the year I got married.  That one, I recall, was a lifetime contract.
Later this month Barb and I will mark our 40th anniversary. We've been through a lot together.  Graduate school. Tight budgets. Taking on new jobs —- six for me, six for her.
Moving to new homes and communities — eight at last count.  Raising three children and qualifying for the bonus round of helping to raise two granddaughters.
Injuries. Illnesses. Hospitalizations. Deaths.  Disappointments. Disagreements. Buying and selling houses. Harboring pets (at least 10 by my count).
Putting kids through college. Watching them leave to build lives of their own. Learning when to speak and when to be silent. Practicing patience and forgiveness. Shared tears, joys, laughter, dreams, prayers, memories.
Truthfully, I had no idea what I was getting into when I said, "I do." Does anyone?
It's like a rollercoaster ride, where you climb on board and strap yourself in, ready to be surprised — amazed — amused — bemused — befuddled — bedazzled by all the unexpected twists and turns, ups and downs.
All I know is that I am a different person and a blessed person — likely even a better person — not just because of a promise made 40 years ago, but because of all the living and loving that's gone on since then.
In spite of myself, I have been loved and accepted, comforted and cared for, far more than I ever could have expected, in good times and in bad. This side of heaven, it may be the closest I'll get to understanding the love of God.
— Craig
God will continue to sustain and provide for us 7/17/13
Traditionally, this is the month when United Methodist preachers receive new appointments (assignments) and United Methodist congregations welcome new pastors.
Fortunately, that doesn't apply to me this summer. I'm excited to be starting my sixth year in ministry with you. Among other things, I (and others) have learned that the best, most productive years of a pastor's ministry and leadership often don't kick in till year 6, 7 or 8.
While I may not be going anywhere, transition is still happening — for you and for me. This month we say goodbye to both the Rev. Joseph Smythe and Lyndsey Graves.
Pastor Joseph has led our Friday morning outreach ministry for almost five full years. He brought a big heart and a breadth of knowledge and experience to the position. His devotion to the work and, even more, to the persons he served was tireless and unstinting.
He loved helping people … not just helping them out in a time of need, but helping them see and grow into their full potential as children of God.
It was his commitment to that vision and his ability to put it into action on a daily basis with almost everyone he met that made him such a valued friend, colleague and leader.
We will miss him, and we wish him well as he pursues one of his dreams by becoming the Protestant Chaplain at Upstate Community General Hospital. It is a perfect job for him.
As if Joseph's leaving isn't enough, we also say farewell this month to our mission intern, Lyndsey Graves. After her graduation from college a year ago, Lyndsey chose to devote a year of her life to voluntary poverty and simplicity, to intentional community, and to working with persons in poverty, as expressions of Christian faith and discipleship.
We were fortunate to have her land here in Syracuse and even more fortunate to have her land here at University Church.
We handed her a three-page job description for a brand-new position and asked her to go make it happen — which she did with great skill, gentleness, grace and resiliency.
One of her great loves is "improvisational theater" — working with others to create a spontaneous, unscripted performance.
In a very real sense, she's been doing "improv" with us for all of the past year, including stretching well beyond the confines of her actual job description.
She readily accepted each new challenge and succeeded nobly at them all, including serving as the primary compiler and author of the Sustainability Task Force report.
From the church's perspective, the past year's experiment of adding a young adult to the staff was a glorious success — in large part thanks to Lyndsey's style and ability.
We pray that the year has been equally rewarding for her. We will miss her, too, and wish her well, as she heads off to Boston to continue her life and academic goals.
So like it or not, we are in transition. Again. As others have noted, change is the only constant we have (and the only known antidote is death … maybe).
But in acknowledging the wonderful gifts that Joseph and Lyndsey have been to us, we are also acknowledging the Giver who sent them to us in the first place … and declaring our confidence that God will continue to sustain and provide for us.
If we focus only on what we are losing, the future may appear shaky and uncertain.
However, if we focus instead on the unchanging, unfailing providence, faithfulness and generosity of God, we can face an unknown future boldly and unafraid.
And truth be told, much of God's best work and self-revelation come not when life is safe, predictable and comfortable, but precisely when life is in flux or transition — because that's when we learn or re-learn that we can't depend on ourselves alone.
Our natural human instinct is to keep things smooth and steady and unchanging. This side of heaven, though, that way leads only to death and decay.
Hard as it is to say goodbye to Joseph and Lyndsey, it is a perfect moment to deepen our faith in Christ, who always calls and leads us into the future, accompanying us, sustaining us, guiding us, renewing us along the way.
— Craig
From time to time, God yells to us, "Jump!" 6/19/13
The following words are adapted from a reflection I gave at the CNY Pride Interfaith Service held June 11 at All Saints Church in Syracuse.
How crazy is this — that you chose to ask me to reflect on the theme "Moving Forward" … knowing that I'm part of a denomination that is stuck in neutral (at best) or, more truthfully, grinding its gears around issues of full inclusion for LGBT persons.  And as crazy as that is … how crazy is it that I said yes?
I've been thinking about my younger brother.  Years ago, he decided to take up skydiving. He took all the classes. He learned how to pack a parachute. How to strap it on. How to pull the ripcord.  If necessary, how to activate the backup system.  How to launch himself from the plane. How to handle the free fall. How to prepare himself for a safe landing.
At last the day came for his first actual dive.  Along with his instructor and classmates, he hopped into the plane, clipped himself in, taxied down the runway, lifted off from the ground, climbed to the proper altitude and speed, saw the door being opened, took his place in line, watched his classmates jump out one by one by one … but Keven … Keven didn't.
No matter how many times the instructor told him to "Jump," Keven couldn't make himself do it, and so he rode the plane back down to the landing strip and never attempted to skydive again.
Now I'm not making fun of my brother for two reasons. First, because I've never even thought about going skydiving. And second, because I know what it's like to get stuck in the doorway.
I'm here tonight, because I've been standing in the doorway, halfway between heaven and earth, listening to God yell, "Jump!"
When a 79-year-old retired United Methodist pastor and seminary dean recently had charges filed against him for having performed his son's wedding to another man … God said, "Jump!"
When my colleague and friend Steve wrote a letter to our bishop announcing that, contrary to church law, he has officiated at several same-sex weddings, including one for his own daughter … God said, "Jump!"
When two good, faithful members of my congregation, who happen to be gay, came to ask if I would marry them — and then posed a question no couple has ever asked before — or should ever have to ask again: "Would performing their wedding ceremony get me in trouble — put my job and career at risk?" … God said, "Jump!"
And when Kathleen called to invite me to speak here tonight … God said, "Jump!"
(With friends like this, pushing me to the edge of ecclesiastical boundaries, who needs enemies?!)
For those of us who are Christian — who look at and understand God's revelation through the life and work of Jesus, and who seek to pattern our lives after his example — a good place to start, whenever we're confused or uncertain about what to do, is to go back to Jesus' marching orders to his disciples, found in Matthew 10.  I invite us to listen with two sets of ears tonight:
One set for those of us who come from a faith family and tradition where the full rights and equality of the LGBT community are still in question or dispute. Jesus has something to say to us in these instructions.
Another set of ears belongs to those of you who are much farther down the road in these matters … who are already living out the full equality of the LGBT community, in both civil and religious life … and who may have little patience with or understanding of those of us who are still lagging far behind at the back of the parade. I could not blame any of you for choosing to wash your hands of us — give up on us — turn your back on us (the way we've turned our backs on you).  But I thank you for not doing that … at least not yet … at least not completely. I believe Jesus' words have something to say to you, too.
For those of us who stand on the border of ecclesiastical obedience and disobedience, Jesus counsels us to be as wise as serpents, yet as innocent as doves.
The struggle for full inclusion and full equality demands our best and sharpest thinking/planning /strategizing, but in a way that does not cause us to become cynical or caustic or hard-hearted, especially toward those who disagree with us.
Jesus calls us to the high road, to our best selves — always — no matter how hard that may be.
Jesus also tells us that saying yes to God and God's way is almost always going to get us in trouble somewhere — sometimes with our own family members (whether they are blood relatives or whether they are our denominational brothers and sisters) … and sometimes with those who hold authority over us.
We're going to get in trouble … but don't worry, Jesus says; God will show us what to say and do, when that time comes.
At the very least, I take that to mean that our prayer life —talking and listening to God, not just to ourselves — needs to be as substantial and regular as our political organizing.
Jesus also coaches us to carry our peace — God's peace — wherever we go. To bring that peace into every situation, every conversation, every confrontation, and to share that peace with everyone we meet.
What they do with that peace is their business … but if they choose to reject that peace, we are to hold fast to that peace even more, and we are not to let ourselves be tarnished or discouraged by that encounter.
We are defined by God's peace … not by those who reject us.
Finally, Jesus calls us to fear no human being, no matter how powerful they may be or what they can do to us in this life. It is not our physical comfort or status or well-being that matter, but our spiritual well-being. Our fear is reserved for the one who "can kill both body and soul" … because when we sway from or become disloyal to that truth, we are lost … we are doomed … we have nothing … we become nothing.
And for those of you on the "outside," who watch with dismay or disgust what is going on in my denominational home, I ask and pray that you not give up on us, not berate us, not abandon us, for we are still your brothers and sisters.
Instead, pray for us … encourage us … weep with us … hold our hands and our hearts … hold our feet to the fire, too … and above all, from time to time, please yell "Jump!  For God's sake, jump!"                                  — Craig
Planning while looking at assets, not needs 5/29/13
It's pretty much old hat in planning circles. Nothing new at all. Sometimes, though, it's good to be reminded of the obvious.  "Asset-based planning" it's called.  Which simply means starting with what you have — not what you don't have.
By the end of June, the Outreach Sustainability task force will complete its work and make its report. I'm excited and encouraged by what I see coming … as well as by recent events that are already pulling us in the direction of the task force's conclusions.  Apparently, God doesn't need to read the report but is already working on us!
While the task force didn't talk about "strategic planning," that's essentially what it's been doing.  And while the task force's original assignment was to determine how best to continue (and perhaps expand) our existing outreach to the neighborhood, it quickly became apparent that that answer had clear implications for many other aspects of UUMC's life and ministry … in part because neighborhood outreach lies so much at the heart of our identity; and in part because other areas of our ministry are facing the exact same challenges as outreach — a continuing (and even growing) need for what we have to offer, even while our available resources (people, money, time) appear to have plateaued or begun to shrink.
When I listen to our Sunday School teachers, they are feeling the same pinch — not enough willing hands to provide the quality Christian education our children and youth deserve. It's true, too, for our Stephen Ministers — an inability to keep up with the growing demand for the quality care-giving they provide.
The traditional need-based planning model fosters complaining, begging, burn-out, self-pity and defeatism by focusing on what we lack. It also promotes a mindset of scarcity and competition (because there's not enough to go around).
By its very nature, the list of what we lack is endless. One need mushrooms into a hundred, with no end in sight, and so we become paralyzed, unable or unwilling to do much of anything.
In contrast, asset-based planning can be much more positive and productive, simply because it causes us to talk about what we already have and already know how to do, plus how they might be applied in new ways.
This "simple" shift can be a game-changer in so many ways. It certainly has been that for me, as I sat in on the task force.
Here's a bit of what's shifting in my own thinking …
What if we re-imagined and revised our traditional Sunday School format, so that it's no longer about finding enough willing teachers or squeezing it into a narrow time slot, but becoming a true learning community where we all have a stake in growing as disciples of Jesus …
What if Stephen Ministers (plus the Care and Share team) weren't the only recognized care-providers at UUMC, but leaders of a congregation-wide system — or better yet, culture — in which we all are part of caring for one another …
What if the church's neighbors (including those who visit the food pantry and those who come for Sunday breakfast) aren't viewed as "needy persons" or "burdens" for us to care for, but as neighbors who come bringing their own gifts and abilities — resources that God is sending our way!
What if we took a fresh look at our church budget to see what's required to make this new vision work?
Could it be that the answers we seek lie in a new understanding of community and a new definition of outreach that is all about mutual giving and receiving?
Could it be that the solution isn't all up to us, but to the creative power and leading of God's Spirit, that fashioned a church out of strangers on the day of Pentecost by pushing Jesus' disciples beyond their tight community and comfort zone to encounter and embrace persons in the streets around them?
— Craig
Life and church are a series of ongoing renovations 5/8/13
If someone had peeked in the window, they might have thought I was praying.
It would have been an easy mistake to make, what with my being down on the floor on my hands and knees with only the round top of my tonsure-like head showing.
In a way, praying was exactly what I was doing (among other things).
Praying for the well-being of my newest grandchild, Susan, and her first-time parents, Ben and Kate, in Chicago.
Praying for the well-being of my nearby grandchildren.
Praying for my stepmother, Jeanne, mourning the unexpected death of a son.
Praying for my niece, Ellie, finishing up her first year at Hamilton College.
Praying for another niece, Laura, whose wedding I'll be doing next month.
Praying for Alicia and Ben, two candidates for ministry with whom I have the privilege of working.  Praying for peace in the world, starting with Syria and the Middle East.
Praying for Rev. Tom Ogletree, a retired United Methodist pastor, who's been charged with violating church law for having officiated at his son's marriage to another man last fall. So much to pray for.
Praying also for myself and my work.
Prayer isn't what put me on my knees. The flooring project at my house did that.  But I learned a long time ago that manual labor (dishwashing, lawn-mowing, snow-shoveling, etc.) often brings me to prayer — and not just because I need all the help I can get, when it comes to handyman, do-it-yourself projects.
Freed up from my usual thoughts and activities, I'm able to "pay attention" in a far deeper way.  Perhaps that's what the Bible means when it talks about praying without ceasing.
What brought me to my knees was an old floor I was ripping out. We had decided it was time to replace the dining room flooring with something new — but that meant getting rid of the old flooring first.
The new floor required a solid, level base. In a large part of the room, that meant going down three layers, to the original 8-inch wide, 130-year-old wood planks.  (In a house in Buffalo, I once removed six layers of wallpaper, so I knew the drill.)  Getting back to basics, you might call it.
It made me think about what we're going through at church right now. At one point in time, each of the three layers of flooring had been the new kid on the block, the shining star. But as time went by, the luster faded … until it reached the point where it was time to try something new.
This time, stripping away the past was a necessary precursor to the next generation of flooring.  It was actually exciting, finding the home's original floor and thinking about all the persons who've walked upon it over all these years, as well as the persons who laid that floor when the home was brand new.
Both with flooring and with churches, there's no such thing as "this is the way it's always been."  Life is a constant series of changes, renovations and innovations.  One era's pride and joy is the next era's out of style and out of date.
Preserving the church means building on the past, not clinging to it. Sometimes it even means going back to take a fresh look at the beginning, trying to honor it and learn from it.
It's hard work — very hard work — whether we're talking about a new floor at my house or a fresh new start at church.
Right now, I can't tell you precisely what the future holds for University Church.  But I do know that an awful lot of people are praying … and working … to bring that future into existence.
You'll be hearing more about all this over the next few weeks and months, as my ideas and the ideas of other leaders become clearer and take shape.
Sometimes it'll mean changing how we've done church for the past generation.
Sometimes it'll mean trying out new ideas, new structures, new activities.
The goal … the mission … remains unchanged, however, in whatever way we say it: making disciples of Jesus Christ for the transformation of the world … living the Good News of Jesus … being God's love for our neighbors.
               — Craig
 On  foot-washing and following Jesus 4/10/13
With Easter "behind" us, the story of Jesus goes on.  More than ever, it's about following him and trusting in his way of life.  My two "guest authors" nail it:
"What are the two or three elements necessary for a group of people to be the church, and what makes church distinctive from other community enterprises of goodwill and service? My own answer (is) that for a group to be a church, it must take Jesus as its model. 
Without Jesus as example and motivation, the group is something else, not a church. It may do valuable things for good reasons, such as making people happy or meeting important needs. But unless the group exists because it attributes some kind of authority to Jesus, and thus sees the need to do what he did and what he commanded, then the group is not a church."
(Barbara Wendland, author of "Connections," a monthly newsletter on progressive renewal of The United Methodist Church)
"This past Thursday — known as Holy Thursday in the Christian tradition — Pope Francis's day started out as it normally would. He said … mass at 9:30 a.m. … where his message urged priests to "go out" into the world and minister among the poor.
But then the Argentine pontiff did something decidedly unpopelike. Francis hopped in a black sedan, traveled to the outskirts of Rome, and visited the Casal del Marmo juvenile detention facility. And there, before saying the mass of the Lord's supper, the new pope bent down before 12 prisoners — and washed their feet.
These were not just any feet; the young people at Casa del Marmo have walked some winding roads. Most prisoners are immigrants from North Africa or Roma who've lived a tough life. Ten boys were in the group, but two were girls, including a young Muslim woman.
When one young man rolled up his jeans, he revealed an extensive set of tattoos, including one that looked like a pair of gambling dice. The pope washed it, nonetheless.
In a world filled with media stunts and made-for-Twitter PR moments, it's easy to dismiss this event. But to do so would be to lose sight of how remarkable the pope's Thursday visit was.
The leader of 1.2 billion Catholics worldwide and head of state of the Vatican knelt down before 12 juvenile offenders locked up for their crimes. He held their unwashed toes and poured water on them from a silver chalice.
He patted them dry with a simple towel and then kissed them, black and white, male and female (a fact that's upsetting many Vatican traditionalists, who think women should be forbidden from receiving such service from a pope).
Finally, Francis thanked the young people for allowing him to serve them, remarking, "I do it with my heart. I do this with my heart because it is my duty. As a priest and bishop, I must be at your service."
I can't think of a greater distinction in station and perspective than a 76-year-old pontiff with 1.2 billion people behind him and a teenage Muslim girl locked up for petty crimes. Still, he washed her feet. Call me crazy, but if Francis can do this, I have to imagine that we Americans are capable of some radical acts as well.
Evangelical? This is going to seem nuts — but perhaps, with Francis in mind, you take a gay neighbor or co-worker out for coffee. Not in some grand gesture or anthropological experiment, just … a cup of coffee. Maybe ask a few questions about their life, their dreams, their family. You don't have to put aside your beliefs, and your religious liberty is not at stake over a cup of joe. And isn't buying coffee for a gay guy easier than washing a prisoner's feet?
Gay? Perhaps, in the spirit of Francis, you reach out to the evangelical Christian you work with or battle with online. The one whose perspective on marriage just inflames you, whose theology seems absurd. Maybe buy him lunch the next time you're in the same city; keep it off the record. After lunch, you can believe all the same things you believed when you walked in. Call me crazy, but if a pope can kiss the tattoos on a prisoner's toes, can't an LGBT man or woman buy a sandwich for a conservative Christian?
Democrat? Drop by the office of the guy with the Romney bumper sticker, the one who prompts eye rolls every time you see him. See if he wants to grab a bite to eat one of these days and put it on the calendar. What's the worst that can happen? Surely it's safer than leaving the security of the Vatican and spending hours in a prison.
Republican? Find that lady on Twitter, the liberal blogger that drives you mad. The next time you're in the same city, buy her lunch. Turn off the smartphone and don't tweet a word of it. Just … talk. And listen. Isn't that easier than the head of 1.2 billion Catholics washing a Muslim's feet?
These humble moments aren't likely to bring sudden change on the critical issues of the day; the clouds will not break open, a choir of angels won't start singing "Kumbaya," and Twitter will still trend with disputes, every single day.
 In the same way, Pope Francis's foot washing is unlikely to bridge immediate divides or portend major changes in the Catholic Church. …
But if Francis can do something else — if he can help create a culture of "foot washers," folks who aren't afraid to spend a few humble moments serving those who don't look, act or think like themselves — he will leave a legacy perhaps greater than any institutional change. He'll help us remember who we are, our common dignity, and perhaps knit us a little more closely together. … On this Easter weekend, sometimes you just have to find the person who is least like you — and wash their feet."
(Joshua DuBois, former director of faith-based initiatives for the Obama White House; source: "The Daily Beast")
— Craig