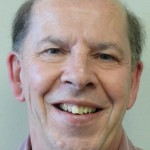 After a humble beginning in New Hampshire (where the hospital bill for his birth was a  whopping $19), Rev. Craig French was shaped by three pivotal youth group events: 1) a trip to Washington, D.C., where he fell in love with urban life. 2) a mission trip to Kentucky, where he felt the stirrings of a call to  ministry;  3) meeting and then falling in love with his future wife, Barbara. Craig's passion for urban ministry came to life in Buffalo, where he pastored  a city church and directed the denomination's urban ministry and community  outreach.  Since coming to University Church in 2008, he has found new life and joy — and a heart for ending poverty. Craig is active in the wider community and world, with leadership roles in 1) Visions for Change (working to end poverty in Central NY through the Circles Campaign 2) the denomination's international Rural-Urban Network 3) the United Methodist "Global Health Initiative" and "Imagine No Malaria" campaign 4) a national group working to expand United Methodist ministry with the poor in partnership with Circles. Craig and his wife, Barbara, are the parents of three adult children. They are also helping to raise two of their three grandchildren. He finds escape, renewal and pathways for God's Spirit in mountain hiking/backpacking, kayaking, poetry, art, theater, travel, baseball, reading and silent retreats.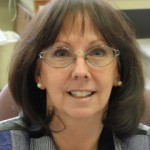 Marsha Plucinik became our office manager in November 2010. She lives in Baldwinsville with her husband, Dennis. They have three adult children and three grandchildren. Marsha is a member of Baldwinsville United Methodist Church, where she continues to serve in various ministries. She has been a church secretary in Baldwinsville and Hackettstown, N.J. Her hobbies include sewing, watercolor painting and  golf.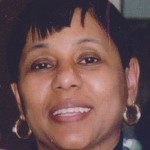 Rachel Kgama, our church administrator, is in her ninth year at UUMC. A native of Monticello in the Catskills, attended City College and Cambridge Business School in New York City. She is a retired supervisor from General Motors Acceptance Corp. in Syracuse. Her husband, Sekgoma, is retired from the Syracuse City School District. They have two daughters. One daughter, Moikgantsi, is married to Gregory Gates and they are the parents of a son, Kgari. Moikgantsi and Gregory are involved in marketing and presenting independent films and also event planning. Daughter MaNtsetse graduated from University at Albany with a master's degree in public health with an emphasis in epidemiology. Rachel has been an elder in the Lighthouse of Ministries for seven years. Her hobbies and interests include traveling, movies, especially old black and white movies, books, plants and baking.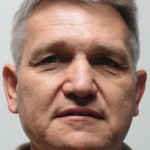 Don Betz has been our building superintendent for 10 years. Don worked for the U.S. Postal Service for 10 years and the West Genesee School District for 20, including 18 years as a coach of soccer, basketball, softball and baseball. He graduated from Remsen Central High School and Herkimer Community College. He and his wife, Sharon, live in Baldwinsville. His hobbies include travel, woodworking/remodeling and sports.
Deb Virgo joined the staff in July2013  as the pantry coordinator.. She and her family have been members of UUMC for about 12 years and she has served on the Outreach Committee for almost that long. Her previous careers have included electrical engineering, social work and stay-at-home mothering. She and her husband, Jim, have twins, a boy and a girl. Her interests include traveling, learning about other cultures and watching her children grow.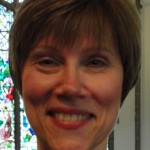 Martha Sutter, our music director and Senior Choir director, has been with UUMC since 1982. A Skaneateles native, she began as our alto soloist and moved into her current roles in 1991. Martha also is the assistant dean of the Office of Student Affairs in the College of Visual and Performing Arts at Syracuse University.  She attended the Crane School of Music for her bachelor of music education degree and obtained her master's degree in music/vocal performance from SU. She's taught at Liverpool and Henninger High Schools, Hamilton College and SU.  Her husband, David Ross, is a retired bassoonist from the Syracuse Symphony Orchestra. They have one adult daughter. Martha's hobbies include enjoying music, especially their daughter's performances, spending time with family and traveling.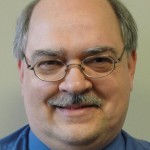 Dennis Triggs, who was our organist for 10 years during the 1970s and 1980s, returned to that position after serving at DeWitt Community Church for 17 years. A native of Syracuse, he studied organ at Syracuse University with David N. Johnson. Dennis has served as accompanist for the Onondaga Community College voice department, organist and pianist for Syracuse Chorale, accompanied a local singing group, The Master's Touch, in two performances at the White House in 2002 and 2004 and has served as sales representative for L.A. Carlson Co., a regional pipe organ builder in the Capital region, conducting organ and church music workshops and recitals on new instruments and dedications.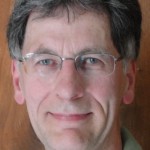 Tom Boll, our media specialist since November 2010, has been a member of the congregation since 1983. He handles the church website, Facebook page, Twitter account and edits The Chimes, the church newsletter. He is a retired journalist with 32 years' experience in the field. He teaches news literacy and journalism at Onondaga Community College and news writing at the S.I. Newhouse School of Public Communications at Syracuse University. His wife, Carol, is a public affairs writer at Syracuse University and is a member of the Senior Choir. They have three adult children: Bethany, in Singapore; Jonathan, a Peace Corps volunteer in Costa Rica; and Rachel, a senior at Syracuse University.